Are you looking to relocate to or from the trendy NYC neighborhood of Queens? If that is the case, you might want to hire one of the best movers Queens has to offer! At Teddy Moving and Storage NYC, you will receive only the highest quality of service, at a very affordable price. We have years of experience conducting both commercial and residential relocations in Queens, and our movers are well-equipped to handle any situation. Allow us to show you that moving need not be hard, nor stressful! Our team will provide you with a smooth, enjoyable, relocation process! Contact us today and request a free estimate to get started!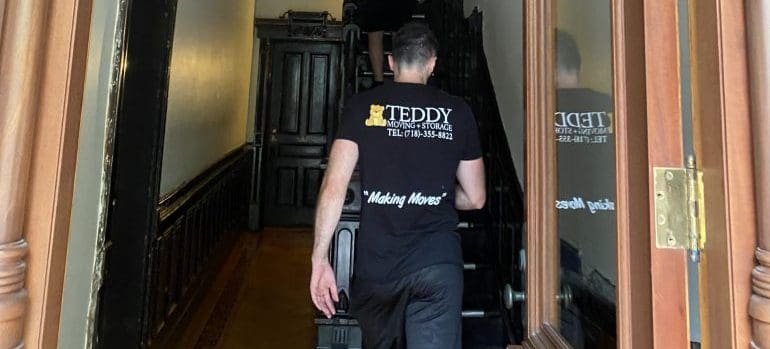 Enjoy your relocation with one of the best movers Queens has to offer – Teddy Moving and Storage
Among all the moving companies Queens has on offer, Teddy Moving is the one that cares about its customers the most. We consider every single relocation as our first one when we were trying to prove ourselves. The secret of our success is that we never stopped trying. At Teddy Moving and Storage, we believe that we can always be better for our customers. That our clients deserve the best moving experiences possible. And that is why we do everything in our power to learn and grow, from every single relocation that we do. If you want to know more about us, though, our mission and our goals, simply get in touch with our representatives. They will happily answer any questions you might have. And they will provide you with expert moving advice, as well.
Can't Bear to Throw it Away? Let Us Move it Today!
Our Queens movers know the neighborhood like the back of their hands
Our movers in Queens work extremely efficiently. This is due to the fact that their knowledge of the neighborhood is unrivaled. Our moving crews always know where to find the best parking spot, which is the fastest and safest route to take. This means that our team can provide you with a straightforward and efficient relocation process. Whether you are moving locally or over long distances, request a free quote and you can expect your relocation to be over swiftly and securely. Browse through the following services:
You can count on extensive packing services from one of the most reliable movers Queens has
If you want to make your relocation as easy as possible, why not opt for packing services from our Queens movers? We offer full, partial, and last-minute packing services to all of our customers. These services will allow you to save a lot of your time and energy, and to refocus them on more important matters. Furthermore, you will be maximizing the security of your belongings, as Teddy Moving utilizes only the highest-quality packing supplies. Your items will be safe and sound, at all times. Our packers also work really fast and will have your entire home or office packed before you know it. Usually, we can pack most households in a day, as part of our last-minute packing services or otherwise.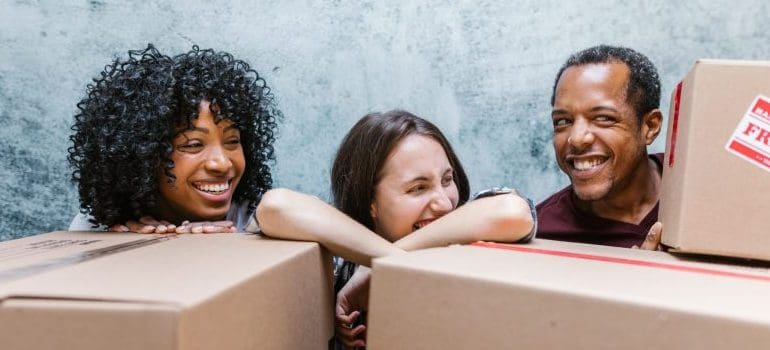 Store your belongings in one of our secure storage units
Another way how you can make your move even easier is to rent a storage unit. Even if you are planning on a local relocation, having a storage unit can still be useful. If you are downsizing, it may very well be a necessity. Either way, our movers Queens will work with you to find the best unit for your situation. We will never offer a larger unit than what you need, as customer satisfaction is our primary goal. We want you to be completely satisfied with the unit we find for you. But, why should you choose our storage units in the first place? We've told you what makes our movers in Queens a good choice, but now, here's why our storage units are a great pick, too.
Let's say you hired our movers Queens locals always rely on. Or, perhaps, you're moving to Queens from another city. While planning your move, you realized that you won't have enough space for all of your items in your new home. It could be a bed, cupboard, table, or anything else that our Queens movers won't be able to fit inside your new home. If you don't want to sell, throw, or give away said items, our storage services are the solution for you.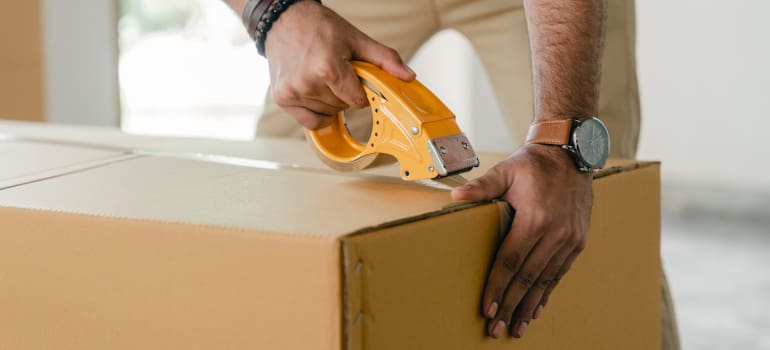 In fact, you might be moving your business to Queens, which is great! If you're low on space, keep in mind that we have experience storing industry-specific machines, conference room inventory, electronics, and common office furniture… Whatever it is that needs to be moved, our Queens movers will transport and store your items safely.
With Teddy Moving and Storage there is a moving service for any situation
One thing that makes us different from many other moving companies in Queens is the fact that we offer extensive moving services. While most companies can offer a small selection of services, we can offer the following:
But even that list is not the full extent of our moving capabilities. We can usually provide you with a solution to any moving conundrum, so don't hesitate to contact us directly. As a full-service moving company, Teddy Moving and Storage NYC will have the solution ready for you! You can always count on us to find a way to provide you with exactly what you need. And if we can't do it alone, we will simply enlist help from one of our partners. We are your one-stop shop when it comes to relocations, after all. You can trust us to be able to help you out, regardless of the situation.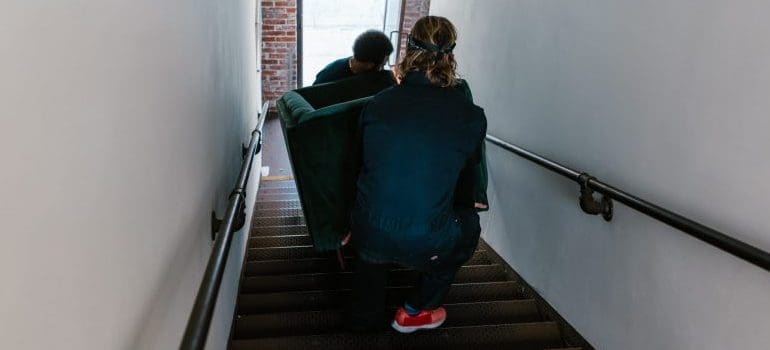 What can you expect from Queens?
Before you hire our movers in Queens to relocate your belongings, you might want to know more about the neighborhood. Overall, Queens deserves its great reputation and is one of the best boroughs to live in the entire NYC. If this is your first time moving in, here's what you might want to know.
The borough of Queens, NYC, is the most ethnically diverse urban area in the entire country, as well as the entire world. It houses more than 2.25 million people, whose median age is 39.7. The median household income in Queens is around $74,000, while the median property value is about $620,000! As you can see, most people will rent their homes in the neighborhood, as the property prices are outrageous, to say the least. Furthermore, the area has a 12.2% poverty rate, which does influence its crime rate somewhat. Most people in the borough utilize public transport to get to work, with an average commute time of almost 43 minutes. The average household owns 1 car. The largest universities are CUNY Queens College, CUNY LaGuardia Community College, and St John's University-New York.
But, what about the amenities Queens might have to offer? Well, for starters, the Flushing Meadows Park and Queens Botanical Garden are located in Queens, making it a perfect spot for outdoor lovers. Then, Queens is also home to two big NYC area airports, making travel more convenient. New York Hall of Science is also located in Queens, and is a must-have on your bucket list, if you have one. Queens Museum is also there to cater to art lovers. There are plenty of parks and museums, a zoo, plenty of stores, restaurants, cafes, and other places to visit. If you love diversity, Queens is the place for you.
For moving finer and more luxurious items to Queens, use our movers' Teddy Gold™ Services
We're fully aware that everybody's relocation needs are different. To ensure that we can cater to each and every one of our client's needs, we had to create different kinds of moving services. Teddy Gold™ is just that: a moving service strictly designated for relocations of luxurious furniture or delicate packing/unpacking services. It all starts with an on-site estimate, in-person or virtual… After you receive a razor-sharp estimate from our moving consultant,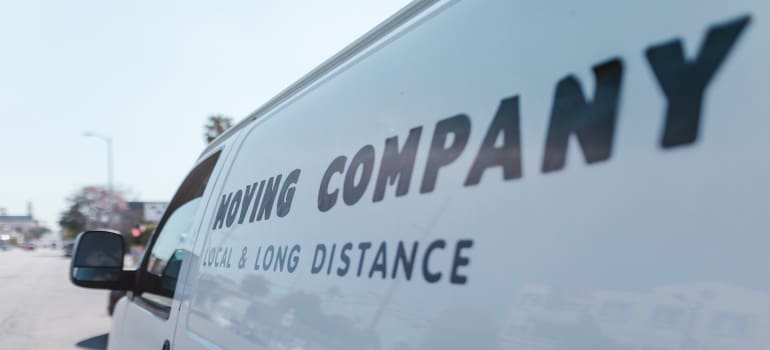 There are a few benefits of using our movers' Teddy Gold™ services that help our clients achieve an easy and efficient move. There are many movers in Queens, there's no doubt, but not many of them have special, unique moving services such as Teddy Moving and Storage. Some of these special services we offer are:
Customized crating for art pieces, glass, and marble items to ensure that they receive the care they deserve.
Exclusive long distance service implies a straight-line direct move, meaning the same movers will be working on pick-up and delivery points.
Electronics entertainment system, where we unplug and pack your electronics, and then get them back up and running in your new home.
Fine art handling, but also for other large and sensitive pieces that need extra care and planning to move.
In any case, no matter what you're moving, our VIP movers Queens relies on got your back! Be it art pieces or just big, delicate furniture, they've got it all covered. All you need to do is talk to our service representative to find out more about our moving and storage plans.
No matter what requests or needs you may have, our movers in Queens will help you
You will agree with us when we say there are many moving companies in Queens. However, what makes us stand out from the others is the relationship and communication we have with our clients. Not only are we an accredited business, but we also have All-Inclusive rates, making sure that our clients experience nothing but 100% transparency when receiving their estimates. On top of that, you can bear witness to Teddy Moving's reviews on Google which will tell you everything you need to know, as well as the testimonials left on Yelp. Our movers in Queens and everywhere else will always do their best to show up on time, and will always be available for any questions and insights you may have. As we often say, if you can't bear to throw it away, let us move it today!
With over 10 years of experience under the belt, our movers have performed and completed many safe relocations across the entirety of the Tri-State area. There are many moving companies in Queens, but none of them are quite like Teddy Moving and Storage. Our movers and personnel will put in maximum effort to fulfill your needs and help you out, be it by answering a question or hauling heavy boxes around. By hiring us, you will receive a detailed full-service moving experience like no other. We aim to give you the 5-star move you deserve, and ask for nothing but a 5-star review in return. After all, when you move with our movers Queens locals rely on, you can safely say that you're in good paws.
Get in touch with one of the top moving companies in Queens!
And if you want to make sure that your relocation is stress-free and enjoyable, simply hire one of the best movers Queens has – Teddy Moving and Storage NYC! We will help you create a relocation that you can enjoy from start to finish! Contact us today for an extraordinary relocation experience! All it takes is a single press of a button to start planning your next big move with our movers in Queens. Get your free moving estimate today!