Queens is a borough of New York City that offers excellent possibilities for life and work. The unemployment rate here is very low, which means that it offers good business opportunities, especially in the field of medicine. If you are moving for work, it's a good decision. And if you want to move your business, that is an even better decision. The economy will help you progress and achieve your goals. But, before you move, you need to think about your office moving and transporting office equipment from Brooklyn to Queens. In this business, you need someone who will diligently handle your office relocation, and that can be Teddy Moving and Storage company. They will be your right hand and take care of everything. So, it's time to start your preparations!
All you need to know about your office moving from Brooklyn to Queens
Before you start preparing your office moving to Queens, there are a few things you need to know. To begin with, here is some important information about the place and the economy. Queens is one of the five boroughs of NYC and has a population of 2,223,000. This borough is one of the most ethnically diverse areas in the US and the world. When it comes to work and business opportunities, we can say that Queens has a lot to offer—starting from finding a job in various fields, to developing an independent business. If you are planning to start your business or move your business, know that the tax rates aren't exactly on your side. For example, the sales tax for Queens is 8.9%, which is 1.6% higher than the average in the US. Also, the income tax for Queens is 6.5%, which is 1.9% more than the US average.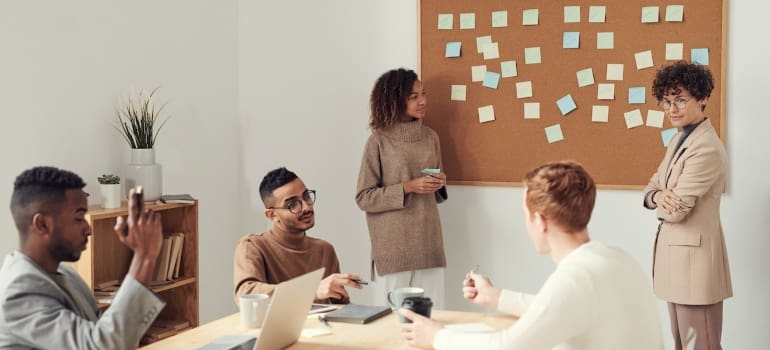 As for the information you need to know about the actual process of your move, the first among them is that you need a good plan for this job. Moving your office space can be considered one of the biggest projects in the history of your business. And in order for it to be successful, in addition to organization and planning, for your office moving from Brooklyn, look for professional help. Moving companies Brooklyn are at your disposal and will do their best to make your project successful. Also, you will get many more benefits from the moving company.
Start your preparations right now!
Also, one of the most important things is to start preparing right away. Meet your employees with the new changes and this important project. Organize a meeting and organize well, and create a moving plan. Also, be sure to involve all of your employees in the moving process and inform your commercial movers Brooklyn about all the details of your relocation. They will help you organize, prepare and pack all of your office equipment and other office inventory.
During this journey, many challenges await you, but also a lot of work. That is why it's very important to be patient, and organized and to have professionals by your side who will take care of everything. And what you need to focus on now is packing and moving your office equipment. Office equipment is expensive, and you must handle it carefully.
How to pack and transport your office equipment from Brooklyn to Queens?
When you choose one of the moving companies Queens, you should know that they will take care of everything. But in addition, it will be necessary for you to be familiar with packing and transport, as well as to know something about this. That's why we are here now, and we will introduce you to all the important things and safe ways to move your office equipment.
List all office equipment and other office inventory that you want to move.
Get adequate, durable, and safe packaging.
Get protective material (foil, soft paper, bubble wrap, blankets, etc.)
Pack in the prescribed manner.
If you are packing computers, save all data on hard drives, USB sticks, etc.
Monitor the loading and unloading process to make sure the movers handle your equipment with care.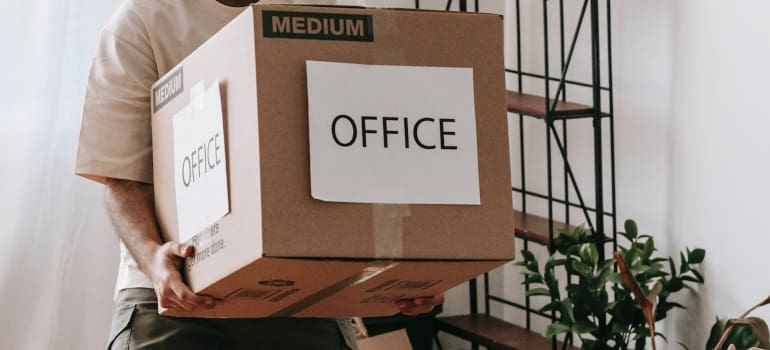 Computers, printers, and everything else that is needed for your business need to be packed and moved. Packing is known as one of the most difficult jobs, and transport must always be safe. When we talk about moving from Brooklyn to Queens, the distance is about 10 miles, which means that the borough of Queens is only a 22-minute drive from Brooklyn. But it's important to know that even 22 minutes of driving can be crucial if your equipment isn't transported in an adequate and safe manner.
Commercial movers will help you!
Professional commercial movers Queens play a key role when it comes to moving your office space. First of all, they will help you to make this project successful, without sudden problems and unpleasant situations. That is why it's very important not to leave your movers out of this job. Neither do your employees. Professional movers will help you find adequate ways to pack and transport your office equipment. And at the same time, they will make sure that everything goes smoothly. You can leave the packing to them, as well as all other work. And you can always monitor the work!
Create a solid plan when moving your office equipment from Brooklyn to Queens
And finally, one of the most important things is not to start this business without a moving plan. The transport and packing of your office equipment will depend on that. As we said at the beginning, moving your office is a big project, the end result of which should be successful. That's why you need to personally take care of and make a plan for a business move. Also, find professional, skilled, and careful movers who will take care of moving case office equipment from Brooklyn to Queens.