If you have made the decision to move to Forest Hills in NY or to move out of it, then the help from some of the most reliable movers Forest Hills NY has will come in handy. Teddy Moving and Storage is everything you need to make your move as successful as possible. We can help you make a good moving plan, as well as put it into action. With the services that our company offers , you will have guaranteed stress-free moving. In addition to all that, we offer you constant assistance at any time, during the entire moving process. Don't think too much and don't waste any time. Contact us today and get a free quote to start your moving the way you should.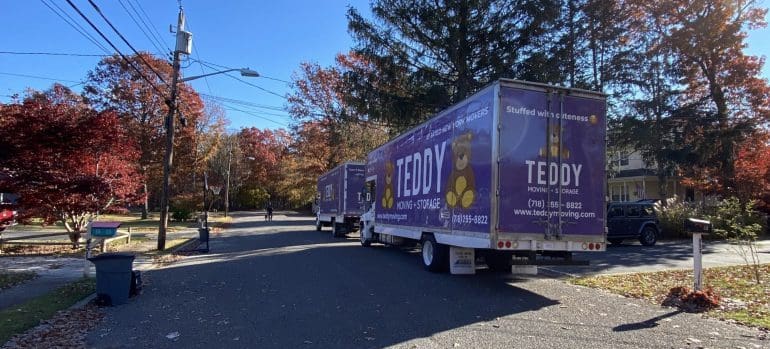 Take full advantage of experienced movers Forest Hills NY relies on
We want to help you overcome all the moving stress. With movers Queens residents trust, we can guarantee that you will have stress-free moving. This will provide you with a rich experience with our movers. That means you can rely on us completely. Our movers in Forest Hills are professionals in their line of work and the ones that will do all the heavy lifting. We plan and perform. Our experience is much more than positive comments and recommendations. The Teddy Moving and Storage team consists of well-trained movers who encounter complicated and less complicated moving on a daily basis. You can fully rely on their many years of experience.
Can you imagine a favorable and stress-free move? The benefits of using some of the best services from experienced Forest Hills movers are just that. When you decide to move to Forest Hills, all you need is an experienced moving company. Teddy Moving and Storage can offer you some of the most affordable moving services in this district. The success of our moving is guaranteed by our rigorously trained movers. So, our company is exactly what you need at the moment.
Some of the most important features of our movers are: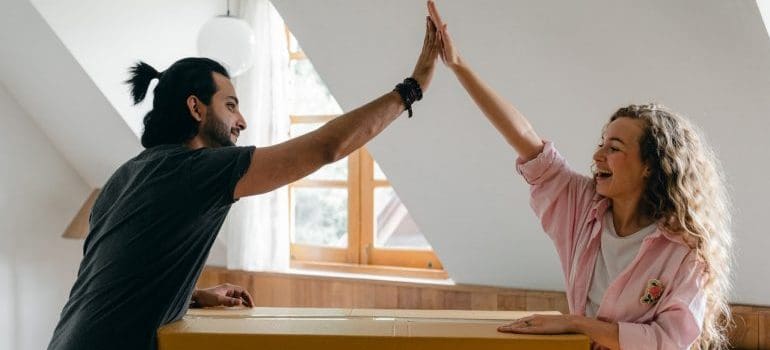 Can't Bear to Throw it Away? Let Us Move it Today!
Teddy Moving and Storage company will provide you with high-quality services
Teddy Moving and Storage can offer you a wide variety of moving services. No matter how far you move and how many things you carry with you. If you wish, you can leave the moving process to some of our other top teams in the area. They can offer you affordable services, of the same quality as ours. Our company will provide you with only the best, no matter where you move.
Our best teams and the most affordable services are at your disposal:
By giving a chance to our Queens movers, you will have the opportunity to really enjoy your move. You can leave the hard work to our trusted Forest Hills movers. You will have no reason to worry, because, they will make sure that all your belongings are packed, stored, and moved, depending on your needs and requirements. We offer you various types of services. Based on that, you have at your disposal:
Our professional movers guarantee you a successful Forest Hills moving
If you want to move to one of the residential areas in the central part of Queens County, New York, then Forest Hills movers are the ideal solution for you. You can contact us at any time and get a free estimate. We are efficient and with us, your move can be quick and easy. We can almost guarantee with certainty that you will have a successful Forest Hills move. In addition to being able to provide you with some of the best moving services, we also provide you with very affordable moving prices.
In addition to all the services we have already mentioned, we can also offer you some of the most popular moving solutions:
With our packing services, we guarantee you that you will have a quick packing process. We can deal with your bulky furniture and with other things who you wanna move with you. Using our storage service will allow you to safely store your belongings for a shorter or longer period of time, whichever suits you best. Keep your things in a safe and secure storage unit, and Teddy Moving and Storage guarantees you first-class service and safety at a highest level. You don't have to use the storage service only when you move. You can also use it in other various situations such as renovating your home, temporary disposal, storing your seasonal items, etc. For all these services, we guarantee the best price that will surely fit into your budget.
Contact us!
If you need professional services for your move, then you need to find a proven moving company that can meet all your expectations. Teddy Moving and Storage is a company that has been in this business for many years and can offer you some of the best moving services. Hiring movers Forest Hills NY residents choose to trust will give you an opportunity to indulge in premium packing, moving, and storage services at affordable prices. So, take your phone and contact us. Get a free moving quote and schedule your moving date.