Who would think that you would be moving from Manhattan to Forest Hills? Some people will give anything to live in Manhattan. But as you already know, the Manhattan lifestyle is not for everyone. Manhattan never sleeps and it's always crowded and loud. This lifestyle was interesting when you were young and full of energy. But as things change, so do your preferences. Forest Hills is a nice neighborhood in Queens for living. Additionally, the neighborhood is known as one of the most desirable in Queens. Moving to Forest Hills from Manhattan is definitely a good choice for you. Now, you need to plan your relocation to Forest Hills. You will have to find a good moving company for your relocation such as Teddy Moving and Storage. But before you hire them, here are a few things you should know about Forest Hills.
Is moving from Manhattan to Forest Hills a good idea?
Deciding to leave Manhattan is not the easiest decision. Manhattan is a prestige that not many people can achieve. However, it's also prestige that not many people can maintain. There are many reasons why you would move to Forest Hills and leave Manhattan. Now, is this a good choice will depend on many factors. But, Forest Hills is not some undeveloped neighborhood. It's in fact the most desirable neighborhood in Queens with good living standards. So, you have nothing to worry about. Instead, you should focus on how you are going to prepare for your relocation. The distance between Manhattan and Forest Hills is around 13 miles. For this reason, you can hire local movers Manhattan as this relocation is less than 50 miles. Additionally, you should start your moving preparation early such as a month or two in advance.
What do you need to know about Forest Hills?
As you already know, Forest Hills is located in Queens, so you can hire one of the moving companies Queens for your relocation. Queens is the biggest and the second most populous borough in NYC. Living in Queens offers you many advantages. An interesting fact about Queens is that around 47% of the residents are foreign-born which makes Queens the most linguistically diverse place in the world. You will get to know a lot of different cultures and maybe even learn a new language. Forest Hills is located in the central portion of Queens and has a population of around 85 000. The population is always growing, so it's hard to tell the exact number of residents. The racial structure of the neighborhood is diverse just like in Queens. Some of the advantages of living in Forest Hills are the following:
Family-friendly
Safety
Transportation
Education
Activities
Living costs
How much does it cost to live in Forest Hills?
Housing option in Forest Hills is diverse. You can find anything from single-family homes, attached townhouses, and apartment buildings. The style of townhouses is mostly Tudor style dating from the 1920s and 1940s. Now, the average home prices are not as affordable as you might hope. As Forest Hills become a popular place for relocation with movers Forest Hills NY, the home prices have also increased. The average price for a 1,700-square-foot house is around $1 million. However, the average home price in Manhattan is around $1.4M which is still higher than in Forest Hills. As Forest Hills is mostly a residential neighborhood, apartment buildings are not so common. The rent prices depend on the location, the size of the apartment, etc. The price for a one-bedroom apartment is between $1,600 to $2,200. The three-bedroom apartment is the most expensive and the rarest to find.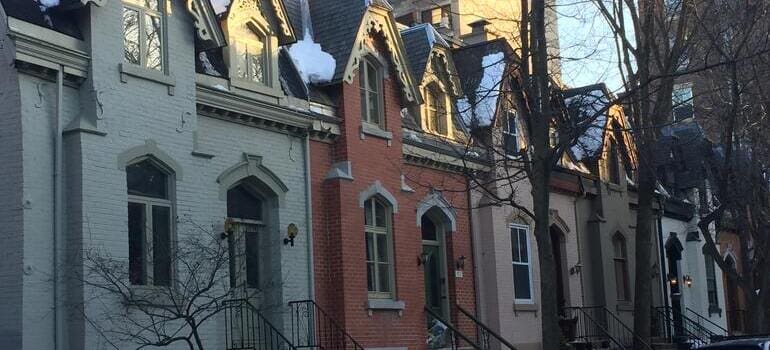 It's a family-friendly neighborhood
One thing that Forest Hills definitely excels in is its family-friendly vibe. It's a perfect place for families with kids. Of course, you can't expect anything less as most of the housing options are family townhouses. The neighborhood has a population of more than 50% who have a college education or higher. There are 9 public elementary schools, 3 public middle schools, and 2 public high schools. Additionally, there are a couple of private schools in Forest Hills. Queens Public Library has two branches on Forest Hills at different locations. As Forest Hills is a mostly family-oriented neighborhood, the crime rates are low. In fact, Forest Hills has one of the lowest crime rates in NYC which makes it the safest neighborhood not just in Queens, but also in NYC. So, if you are in hurry to move here, you can hire last minute movers NYC for your relocation.
What can you do in Forest Hills in your free time?
The neighborhood is most known for The West Side Tennis Club. This club hosted the US Open Grand Slam tournament for more than 60 until it moved to another place. You can join the club and learn tennis on one of the 40 tennis courts there. There are programs for adults from beginners to competitive players. Also, your kids can learn to play tennis professionally or just for fun. Forest Park is a 538-acre park where you can do a lot of different activities. The park owns a stable and you try horseback riding. Additionally, there are many restaurants around the neighborhood with different eating options. You won't have a problem going around the neighborhood as transportation options are great. There are about 20 bus lines and a couple of trains that run through the neighborhood.
Should you move to Forest Hills?
You should move to Forest Hills this year. The neighborhood has everything you will need for a good life. It's for a good reason called one of the best neighborhoods in Queens. Additionally, moving from Manhattan to Forest Hills doesn't have to be hard. You should find a good and reliable moving company and make a killer moving plan. To accomplish all of these tasks, you should start planning in advance. Luckily, the distance between Manhattan and Forest Hills is small. So, you won't have to travel far away and you will have an easier time planning your relocation.