Choosing a place to live in New York is not easy. You should think carefully before making a final decision about where you will live because many benefits come with living in New York. However, if you are moving with children, especially teenagers, it becomes even more challenging. Of course, if you prepare well, it doesn't have to be an overly burdensome decision. Make sure to research the neighborhood well before calling moving companies NYC to move you. Indeed, if you're hesitating between Sunnyside vs Forest Hills, you can't go far wrong. But we've tried our best to summarize below some things you should remember when moving with teenagers to Queens.
What is the best Queens neighborhood for your needs – Sunnyside vs Forest Hills?
Children are a big responsibility and there are many things to keep in mind when choosing a place to raise them. You must move to a family-friendly but also safe community that will enable your children to have a carefree and safe childhood. On the other hand, you have to find a neighborhood with good schools and other educational activities for your children. And last but not least, you should find a place to live that has things to keep the kids entertained. And on top of all that, to be reasonable if not affordable housing and living costs that you can afford.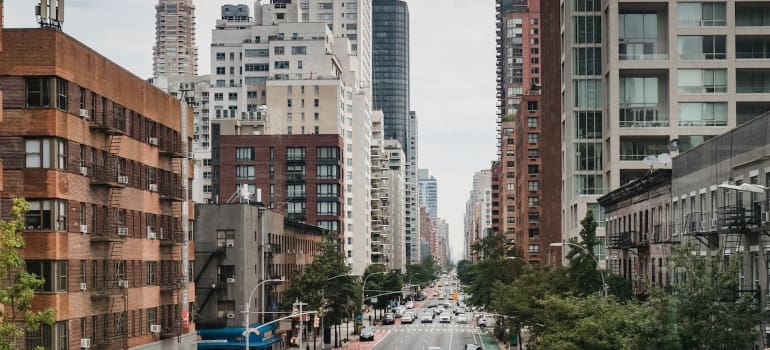 Luckily, Queens has it all. That's why you should cover all the options you have to choose the best place in Queens that you can afford for yourself and the children. Of course, before you call one of the moving companies Queens you can make a decision about Sunnyside vs Forest Hills. Both neighborhoods have a lot to offer and are considered some of the best places to live in Queens. So you probably won't go far wrong, but you still need to choose based on your needs and the needs of your teenagers. Because everyone knows that they are not easy to please.
Some things you need when you making a decision where to move with teenssuut
Both Sunnyside and Forest Hills are very family-friendly places, but they also have a lot of differences that will help you decide which one suits you better. To begin with the difference in the number of inhabitants – Sunnyside has about 46,000 inhabitants, while Forest Hills is larger and has a population of about 72,000 inhabitants. However, when it comes to population density, it seems that while both are quite densely populated, Forest Hills is less crowded. In addition, people in Sunnyside mostly rent their houses – as much as 70% of them. While people in Forest Hills own their homes more than they rent. Home and rental prices are slightly higher in Forest Hills. What's more, Forest Hills is a neighborhood that was named one of the three most expensive places to live in Queens.  So if you considering hiring movers Forest Hills NY, prepare yourself for more expensive housing costs.
Education – Sunnyside vs Forest Hills
Education is very important. That's why when you're planning a move with teenagers, you should pay attention to where they can get great schools. Fortunately, both Sunnyside and Forest Hills have excellent public schools. Both neighborhoods cover largely the same schools that rank well above the national average. This makes them both great places to raise children. But that's not all, if you are considering private schools, know that there are good ones in both neighborhoods. So, when choosing a place to move with teenagers, neither Sunnyside nor Forest Hills will be a mistake.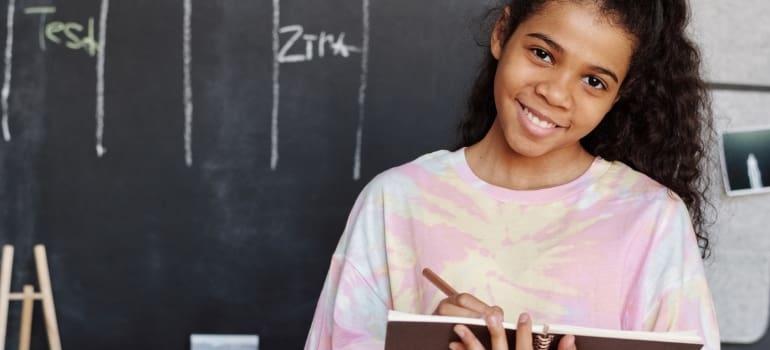 Differences between Sunnyside and Forest Hills
The main differences between Forest Hills and Sunnyside are lifestyles. Sunnyside is a small and safe part of Queens that has a suburban, middle-class feel. It was converted from agricultural land into industrial housing complexes. Residents here like to get to know each other and socialize in their private gardens. Homes are mostly apartments, condos, or co-ops in three-story walk-up buildings.
On the other hand, Forest Hills offers a balanced mix of modern apartment complexes and century-old colonial houses. People are more distant and reserved because the price ranges of houses are from very affordable to one-million-dollar homes. The Queens residential movers can move you to a new home in an hour, but you have to decide in which type of community you and your teenager feel better.
Sunnyside vs Forest Hills – places for having fun
When you're moving somewhere with teenagers, you need to make sure there are enough fun activities for them. Although is slightly different, both neighborhoods offer great restaurants, parks, and shops where you can have fun with the kids. Here are a few places you should check out before movers Sunnyside NY come to move you.
At Forest Hills you must visit:
Forest Park to ride horses, golf, or play fetch with your dog
Austin Street for a variety of fine dining, cafes, boutique shops, and nightclubs.
Forest Hills Fall Street Fair – for great food
Laser Bounce Family Fun Center
At Sunnyside you need to visit:
Putting Green –
Spycape and Barcade for amazing  family fun
Pete's grill and dining for great food

Tony's Thrift Shop for affordable shopping
Queens is a great place for moving with teen
And finally, as you can conclude, you can't go wrong if you choose Sunnyside or Forest Hills for living with teens. It has many places to have fun, both outdoors and indoors. Excellent schools and quiet, crime-free neighborhoods are what characterize them. Why when considering Sunnyside vs Forest Hills just pick whichever place is more appealing to you. Because either way, you'll get a great neighborhood in Queens NY for your teen.