Being a business owner is a very demanding, yet fulfilling role. If you own your own business, you likely view it and treat it as your baby. That means that you're probably also looking for the perfect place to grow it and nurture it. New York is notoriously great for that. However, if you're just starting out, moving to New York might seem out of reach right now. But, don't give up just yet. Just like it's possible to find professional movers NYC prides itself in for any pocket, so is possible to find a great NYC location for any business. But money is not the only factor. There are quite a few other factors that play a role in determining whether a particular location is good for young entrepreneurs and fresh businesses. But if that is true, then which borough do we think is best for new business owners? Well, Queens is definitely one of them in our opinion. And if you don't believe us just yet, here are all the reasons why we think Queens is ideal for young entrepreneurs and why you should consider it for starting your own business!
Why Queens and not other boroughs?
Of course, not everyone has the same wants and needs. And this goes for people, as well as businesses. That's why not everyone will "vibe" with Queens and what it brings to the table when it comes to business. However, this friendly borough, we think, is perfect for fresh entrepreneurs who are just starting out. And there are many reasons for that. One, of course, is that moving companies Queens has to offer are pretty great which means smooth and pleasant moving. And that is very important when venturing out to pursue your dreams. Unfortunately, we don't have enough time nor screen real estate to list out all of the reasons why Queens is the best choice for young entrepreneurs. But, we'll try to sum up all of the main reasons why Queens is the place to be if you're just starting out.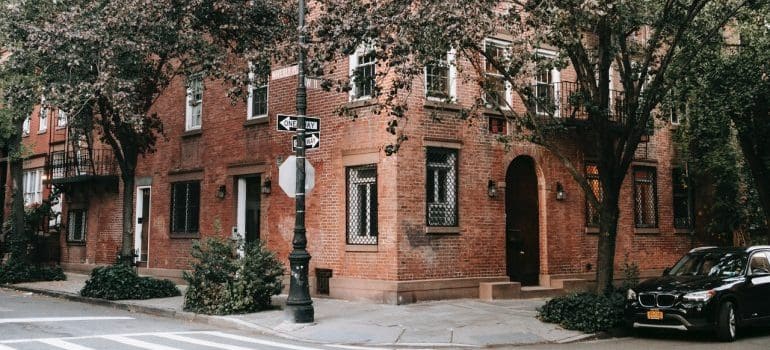 Queens is ideal for young entrepreneurs because it's not as expensive as other boroughs
New York City has a reputation for being expensive. And even though that's mostly true, not all boroughs are equally as expensive. For example, Manhattan is one of the most expensive parts of the whole entire country, while the Bronx sits in the middle of the pack. Queens, though, is even cheaper than the Bronx. Of course, not every neighborhood is equally as affordable, but in general, Queens is pretty affordable compared to other parts of the city. And that's what makes it appealing to young entrepreneurs trying to start or grow their businesses. If money is your main issue, Queens is a great place to start.
Queens is accepting of everyone
Many people worry about whether they will be discriminated against in their workplace or even their community. But whatever your cultural background, gender, or ethnicity, Queens and its residents will love you! Queens, alongside the Bronx, is the most diverse borough of NYC. And sure, that's very important when it comes to quality of life. But how could that benefit your business and your career? Well, if you're feeling safe and accepted, you'll be free to chase your dreams without any fears or hesitations. So, if money wasn't good enough of a reason to convince you to hire commercial movers NYC residents love and recommend right away, this might.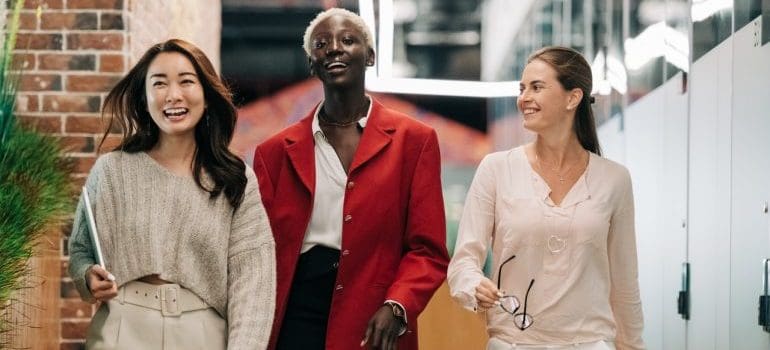 More and more young entrepreneurs are moving to Queens
Another great reason to move to Queens right now is that more and more young entrepreneurs, just like you, are moving to Queens. That means that in Queens, not only will you have access to tried and tested commercial movers Queens residents swear by, but after you move, you'll be surrounded by like-minded people who you could make great friends or business partners of! And what's more important than that when trying to start a business and further your career? Being a young entrepreneur can be rather challenging. And that's where being surrounded by people going through similar things can be pretty helpful. And since Queens, as we mentioned above, is home to many young entrepreneurs hustling to make their dreams become a reality, you 100% won't struggle to find people to surround yourself with.
Running a business sometimes requires peace and quiet
Sure, being in the very heart of all the business action is very exciting. However, sometimes to run your business effectively, you need some peace. And while a borough like Manhattan has a lot to offer in terms of opportunities, it can't offer you what Queens can – that much-needed peace. That's why Queens is perfect for young entrepreneurs who are hoping to be in the center of the business capital without sacrificing all the benefits of living in a more toned-down and laid-back area.
There's a reason why Queens attracts so many young entrepreneurs
NYC is one of the best places in the country for starting a business. It's pretty much a business hub of the east coast. And that's exactly why many young entrepreneurs move to New York. However, relocating to NYC as a young entrepreneur can be rather complicated and stressful. That's why it's important to choose an affordable and accepting place where you'll feel at home. And one of the main reasons why Queens is ideal for young entrepreneurs is that it is all those things and even more. So if you're hoping to build a successful career and start your own business, you might want to check out Queens. It's a great place for young, hopeful individuals like yourself!