Congratulations on deciding to move your home! This is a huge decision and you should embrace it as such from the start. Moving is a wonderful process and it will bring you many great things. But to leave your current home in Bushwick and move to a new one in Englewood, you must make a good plan and focus on what's right. Apart from dealing with some relocation tasks, you will also have to get to know your new city, the entire area, and the people you will be calling neighbors soon. To help you out during this process. here is everything you should know about moving home from Bushwick to Englewood and what differences to expect in the process!
How important is this relocation?
To get to the bottom of your relocation much faster, you must know that this is not just any type of relocation. You will be moving to another state and that is changing the game a little bit. Yes, professional movers NYC will be by your side the entire time but that relocation will have some tasks specifically for you! The total difference between Bushwick and Englewood is 23 miles, which may not seem like a lot. Still, you will have to change some habits, and parts of your lifestyle and it will be much better if you are prepared for it.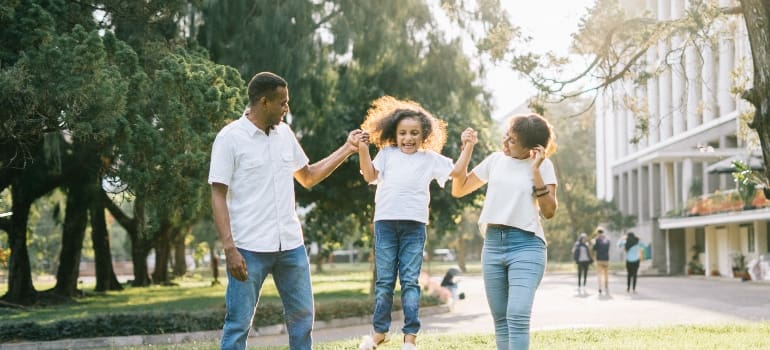 Bushwick vs Englewood
Just like any other two cities out there, Bushwick and Englewood have a lot of differences. Starting from communities, all the way to locations you can find there. And while movers NYC to NJ will get you easily to a location you choose, firstly you must pick the perfect one. The best method to do this is to compare these two places, focus on things you like and don't like, and slowly narrow your options down. Moving from Bushwick to Englewood doesn't have to be difficult at all, but rather end up enjoying it to the fullest. 
Get to know all about living costs before moving from Bushwick to Englewood
Getting to know the living costs before moving home from Bushwick to Englewood is essential. It will not only help you blend in better but it will also affect your entire lifestyle. Well, once you decide to move you will be happy to know that living costs in Englewood are much lower than those in Bushwick. Your new place may be above average with 132.1/100 but keep in mind that Bushwick is way higher with 168.6/100. This means that it will be much easier to organize your budget once you finally settle in. Here are some important costs that will be lower in Englewood:
Groceries 106.1
Health 97.7
Utilities 113.8
If living costs are the main reason for moving from Bushwick to Englewood you can easily start making plans with movers Bushwick. With just a little bit of time and good organizational skills, you will be in your new place in no time.
Things to see and do after moving from Bushwick to Englewood
If you decide to rely on movers Englewood NJ, you should also follow the same tips and plan. With their help, you may arrive in Englewood just in time to meet your new neighbors and catch a couple of important events. Yes, there will be countless things to see and do after your relocation so don't worry about getting too emotional about all those things you miss in Bushwick. Your current home is filled with studios, wonderful bars, and restaurants. Not to mention a wonderful community that loves diversity and new residents no matter where they come from.
It is good to know that Englewood is a little bit more business oriented. There you will get a chance to come across some amazing employees no matter your profession. Be careful though, you will need to send out job applications way before you make plans with movers in New Jersey.
When it comes to some cool things you can see in Englewood, you would be surprised how many of them there are. Both locals and movers love:
Flat Rock Brook Nature Center
Bergen Performing Art Center
Casa Hispaniola
How different will be your new community?
Working and living in the city of Englewood will be an amazing experience, and your new community will help you enjoy it from the start. Locals in this wonderful city love new residents, especially those who never had a chance to visit Englewood before. Since you will be moving from New York, this city may seem less crowded at first. But you should know that it has a population of around 29,113 people and some of them will be your new community.
In Englewood, people have different jobs and professions and in recent years small businesses become extremely popular. In the area of this city, you decide to move to expect to see some family-owned shops and locals opening their street markets. Some of them can even give you some pretty cool ideas if you wish to start your own.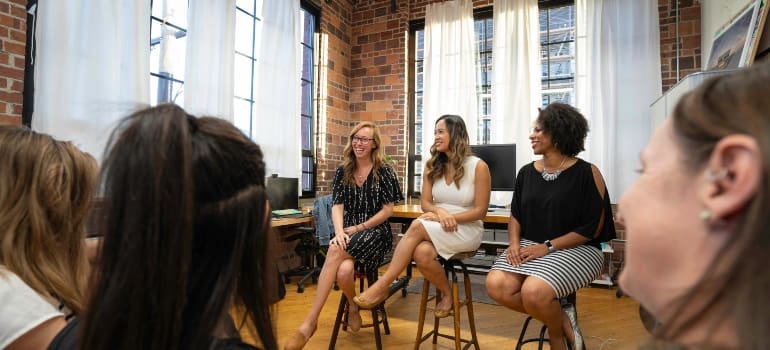 Moving from Bushwick to Englewood is a beginning of a new chapter in your life
With the professional help of movers Brooklyn, moving home from Bushwick to Englewood will be quick and efficient. As soon as you arrive and unpack your items, you can start exploring Englewood on your own. Keep in mind that the process of blending in will last for some time and that is completely normal. Make sure to balance your social life and work on moving from Bushwick to Englewood and spend as much time outside as possible. This will be a great way to meet your new home, have some fun, and of course, catch a break from moving. Probably the best period for arriving in Englewood is spring when the weather is nice, there is no rain, and the scenery of the place is breathtaking.