So you've decided to move to the city of New York and you've chosen one of the best areas there, the famous Queens. But you're single and you don't which neighborhood will be the perfect option. Well, don't worry since we are one of the best moving companies NYC and we will gladly help with your relocation. We would also like to present to you the list of the best Queens neighborhoods for singles in 2022. We know that nowadays the rents can go a bit higher because the economy is stagnating and the global post-pandemic recession is already here. Therefore, if you are planning on moving to one of the neighborhoods in Queens, prepare well in advance. Now, let's dive in and find some of the places in Queens that you can move to!
Long Island City is the best Queens neighborhood for singles
We've done a lot of research before we concluded this one, and yes it's true. As one of the most reliable moving companies Queens has, we can tell you that this is the best part of the city for singles and young professionals. There are several key reasons why is this. This part of the city is very popular, especially among the Millenials.  One of the reasons is the beautiful skyline at night that people from all around the globe come to see. There is this alluring vibe, especially among young artists that are unique,  creative, and strong.  The most famous places are Noguchi Museum and Socrates Sculpture Park, and it's more affordable than Manhattan. Also, young people care about nightlife and here it's great. Furthermore, you can walk anywhere and it's not crowded like Manhattan; but it's beautiful and it has that irresistible New York charm.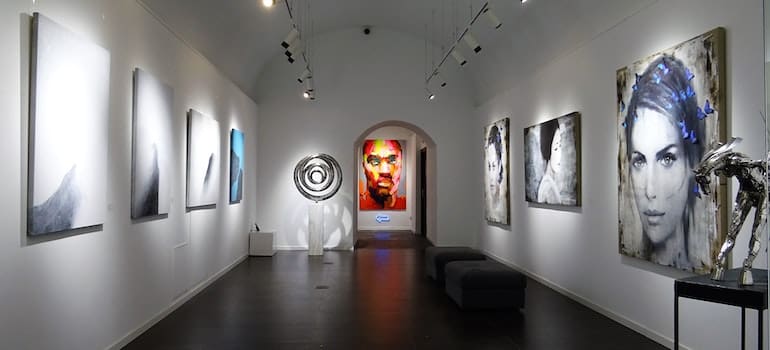 Now let's get down to some numbers, according to the renting website Zillow, the average rent is $3,995 for one bedroom apartment. This is a 28% increase since August 2021, which is pretty high if you ask us. But still, it's more affordable than Manhattan and you're still close to the rest of the city. New York is pretty much known for its great traffic jams, but if you're commuting by subway, you're anywhere in no time. Also, it's five minutes from Grand Central Station, Empire State Building, and the Chryslers Building.  There are plenty of bars, restaurants, nightclubs, etc. so you can hand them out at night. Also if you don't like rats, and cockroaches and prefer a contemporary (or modern), well-organized part of Queens, this is a place for you.
Bayside is another great neighborhood in Queens for singles
Now, this neighborhood is great but it'll save you a lot of cash as well. The average price in Bayside is $1,925 for one bedroom apartment.  Our local movers Bayside NY can tell you that we can see a lot of young people moving in here. Most of the place is occupied by homeowners, unlike in Long Island City, so here in Bayside, about 33% of homes are rented compared to 84% of rent occupied in Long Island City. Now let's say that in Bayside one-bedroom apartments prices have decreased by 5% compared to prices in August 2021. This part of Queens just like LIC has a good metro system so you'll be in no time to Manhattan; also it offers different artistic activities, and it has great nightlife parks. The biggest park is Crocheron Park and the most famous.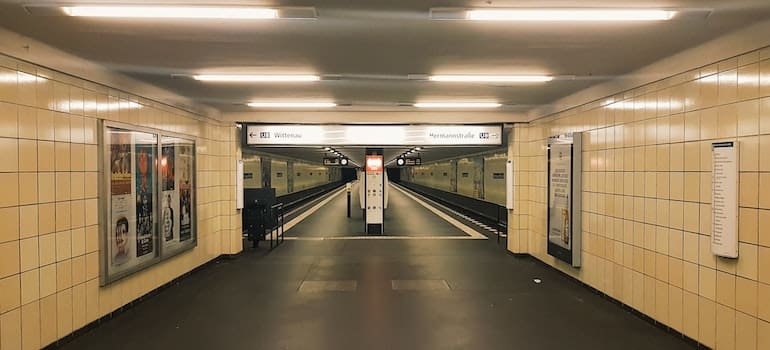 Flushing is another great place for singles
Now same at Bayside the average rent in Flushing is $1,925/month. Which makes it quite cheap and the rent prices increased here by 13% since 2021. Now when it comes to doing some things everything is the same when it comes to nightlife, restaurants, and coffee shops; but here you have something special. The biggest china town is here! So most of the leading moving companies Flushing NY will tell you what can you do here:
Try Bubble tea, that's a milky tea
Fish and vegetable stands
Dumpling shops
Beauty shops
Restaurants
So here you can feel the taste of real China and it's really interesting to find something out from a historical perspective.  In Flushing, you can also find some interesting performances in the Town Hall or you can visit the Queens museum if you want to find something new. If you're new and want to behave like a tourist, you can take one of the many bus tours and find everything out in a couple of days.
Let's not forget Forest Hills
As one of the most reliable movers Forest Hills NY has, we would like to present you with this Queens borough. Now the average rent is $2,200 for one bedroom apartment.  If you're a fan of the parks and lakes this is a place for you, so visit the most popular Forest Park. If you're a fan of tennis you'll want to see Forest Hills Stadium which was originally home to the US Open in the 1920s. So the stadium became famous for holding concerts from the 1960s up until today so if you're a fan of music you'll be coming here. There are plenty of really good and famous collectible stores and comic book stores if you're into comics. As well as a lot of cool cinemas one of the best ones is Cinemart Cinema. Last but not least are great escape rooms if you're into this trend.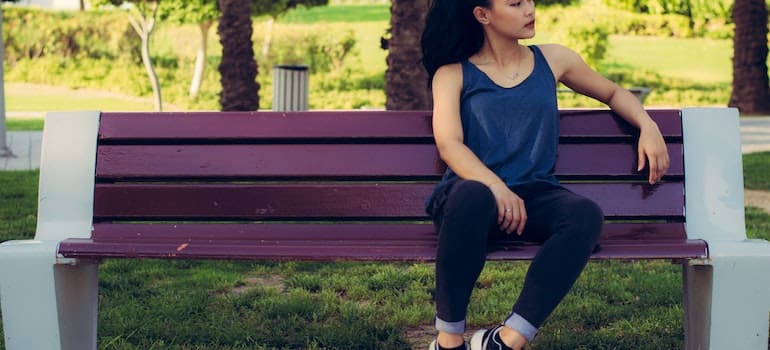 These are some of the best Queens neighborhoods for singles, and we hope you'll choose the right one to move to. If you need any help with the relocation, we are here and waiting on your call! Have a great move and enjoy your time in Queens!