Being young and free in NYC is the best feeling in the world. You have a feeling like you are on top of the world. You can do whatever you want and desire. However, the reality is not that charming. NYC is a very expensive city for living. If you don't have a good salary, you can hardly find a decent apartment that is not in a bad location or dangerous neighborhood. Most people who are moving to NYC with Teddy Moving and Storage usually set their sights on Manhattan first. However, it's true that Manhattan is a very attractive borough for living, but also the most expensive one. You can find similar or even better living conditions in Queens but for much lower prices. For this reason, here is the list of the best neighborhoods for young professionals in Queens.  
Which one of the best neighborhoods for young professionals in Queens you should move into?
As you might know, NYC is made up of five boroughs: Manhattan, Brooklyn, Queens, Bronx, and State Island. Every borough has its pros and cons for living. The most popular one is Manhattan, Brooklyn is the most populous, while Queens is the geographically largest one. Queens would be a good choice for you as a young professional who is moving first time in NYC. There are more than 2 million residents in Queens and the population is very ethnically diverse. Queens has everything that one young professional would need such as good entertainment, nice neighborhoods, housing options, etc. So, there isn't a reason why you shouldn't move to Queens with one of the moving companies Queens this year. As for where to move in Queens, you should consider the following neighborhoods:  
Astoria 

 

Ridgewood 

 

Sunnyside 

 

Glendale 

 
Could Astoria be the right neighborhood for you? 
Astoria is a great neighborhood for living. This neighborhood is very attractive for young professionals as it's very close to Manhattan. You only need a 7 min subway drive to get from Astoria to Manhattan. So, this neighborhood is an ideal place if you are working in Manhattan but don't want to live there. Housing options are very diverse as you can find brownstones and family homes, but also modern apartments and condos. As a young professional moving here with Astoria NY moving companies, you are probably more interested in apartments than family houses. However, the only con of Astoria is the living costs. As Astoria is very close to Manhattan, the housing prices lean more toward the pricey side. However, it's much more affordable to live in Astoria than in Manhattan. The median rent is around $2200 while Manhattans median rent is close to $3500.  
Why should you consider Sunnyside to be your new neighborhood? 
The next one on this list is Sunnyside. Like any neighborhood on this list, Sunnyside is also a great place for living and one of the best neighborhoods for young professionals in Queens. About 50 000 people live in this neighborhood. All you need to do is to hire movers Sunnyside NY and you can start your moving process. There are many benefits of living here. Sunnyside offers a small-town feel but with big-town benefits. Also, it's located 15 min drive from Midtown Manhattan. So, another good option is you are working in Manhattan but can't afford the renting prices there. The median renting price in Sunnyside is around $2000 which is much more affordable than in Manhattan. Additionally, there are many bars and restaurants where you can enjoy your free time. For this reason, you should definitely pay closer attention to this neighborhood.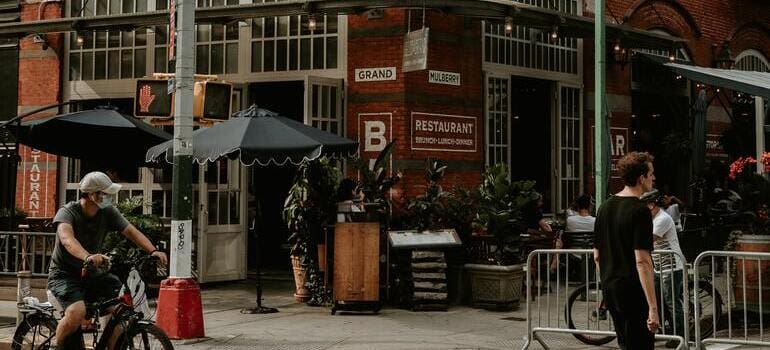 What can you expect from Glendale? 
Well, Glendale is another good choice for you. Glendale is a more family-oriented neighborhood with great public schools. But, this doesn't mean that you can't live here as a young professional. You can be a young professional and have kids at the same time. For this reason, Glendale might be the best choice for you. You can easily arrange your move here with Glendale NY movers. The cost of living in Glendale is not the best. The housing costs are much more expensive than New York's average. However, the median rent price is around $1200 which is much less than the previous neighborhoods on this list. There are many things to do in Glendale. Many restaurants specialized in german cuisine. Also, there are many interesting small shopping stores besides usually popular ones.  
You can't forget to check out Ridgewood 
Ridgewood is a unique neighborhood located in the western part of Queens. It's a nice neighborhood for living and it possesses all the required factors to be a good place for living. It's a safe and clean neighborhood with a lot of things to do in Ridgewood. However, the general criticism about Ridgewood is not enough green space and parks. The living costs could be better, but still more affordable than Manhattan. The only downside is that real estate prices for family homes are really high. For this reason, almost 80% of the population here are renters. The median rent price is around $1500 while the median home value is $650 000. Now you can see why so many people choose to rent their homes instead of buying them. The real estate prices have dropped slightly due to the world's current situation, but that won't last long.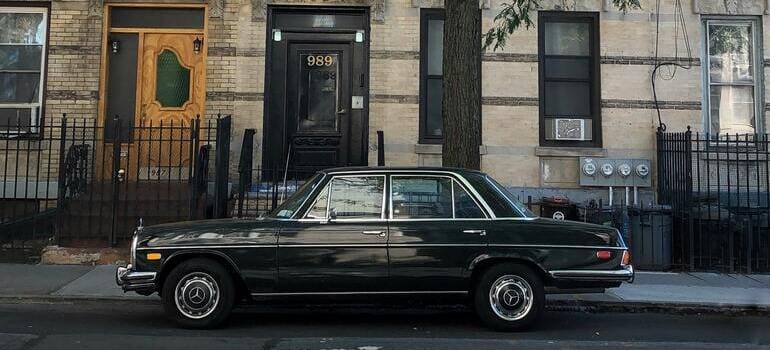 How to choose where to live in Queens? 
It's not easy to make this decision. As you can see there are much more good neighborhoods for young professionals in Queens than listed here. However, these few listed here could be a good match for you. Which one you will choose depends on your needs and wants. If you want a neighborhood close to Manhattan then Astoria and Sunnyside could be a place for you. If you are looking for a more affordable option, then you should focus your search on neighborhoods that are further away from Manhattan. You just need to know that you can't go wrong with any neighborhood in Queens. No matter which one you choose, you will certainly like it.