Are you considering moving to Astoria but don't know what to expect from this wonderful place? Don't know what you are looking for? Well, you shouldn't worry about it! Because professional movers NYC will help you with it. In the following article, you will find out what are 5 reasons to move to Astoria in 2022. Keep reading and find out what you can do and see here. It is important to learn more about the place you are interested in moving to before you decide to pack and relocate.
Being close to Midtown is one of the reasons to move to Astoria
What you need to know is that Astoria is just a 15 minutes drive from Midtown Manhattan. This means that you are very close to all the important things that you might need while living here. There are also W and N subway lines that you can take. They go right through the middle of the neighborhood. Also, you are very close to Triborough Bridget which connects you to Harlem and Bronx. So you won't have to waste a lot of time commuting. Having good public transportation is very important for every place.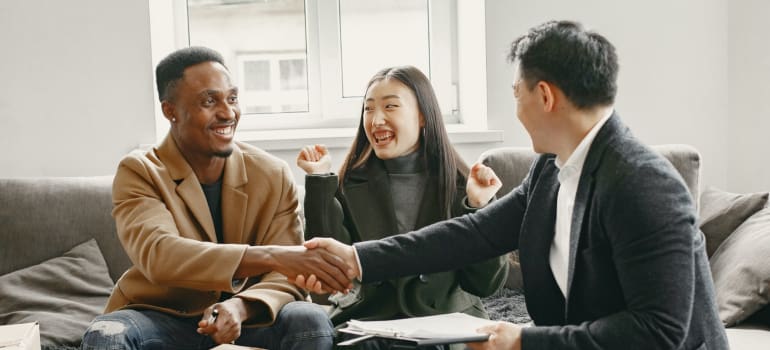 Being well connected with important places is very good and says a lot about the neighborhood you are moving into. Especially if you are moving in locally. Then you will have to make several trips to finish everything in time. That being said, it would be great to live in a place where you can take several routes to get to. And Astoria is one of those places. You will see just how fast you will move with the help of local movers Queens NY. Then you can focus on other interesting activities here.
Astoria Park is beautiful
If you are looking for a place that has wonderful greenery then this is the place for you. Here you can enjoy Astoria park which has wonderful views of Manhattan. And that isn't all. Here you will be able to enjoy a lot of things out in the open. There are many activities for people who want to spend their day in the park. So, once you are done moving in, make sure to walk around the park to rest for a bit.
It is important to live close to parks and other places where you can enjoy some nice and beautiful greenery. Especially if you have just planned to move here. You would want to be surrounded by wonderful parks where you can go out and enjoy yourself. And if you want to fully embrace this, then we suggest you get help from Astoria NY moving companies. With their help you will move properly and without any problems.
Food is great here
If you are looking for a place where you can enjoy a lot of nice food then this is it! Not only can you enjoy local tasty food, but you will also be able to visit many restaurants from diverse cultures. This means that you will be able to eat amazing meals. This can mean a lot for anyone who is enjoying a good meal after the move. It is something that could help you relax after the move.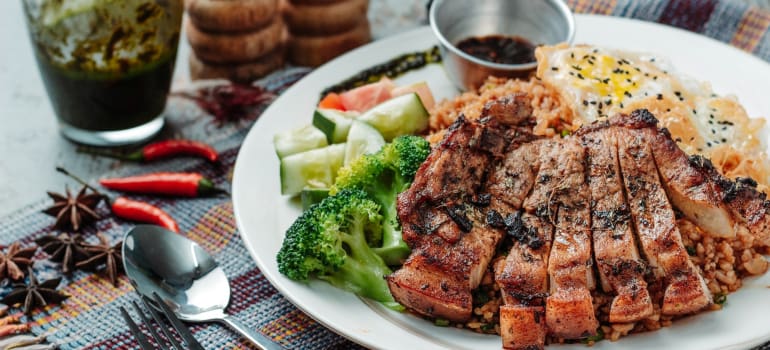 Visit a wonderful Museum of the Moving Image
Are you into the arts? Do you want to enjoy work from different artists and make your day wonderful? Astoria has it all. This is the place where you can visit the Museum of the Moving Image. As one of the best and finest museums in New York City, it is dedicated to both adults and children. Here you can see everything there is about the movies, how they are made and the history of their development. It can be a good idea to visit this place if you want to take a rest from a hard move.
The cost of rent is OK
What you are probably interested the most about is the price of rent. Although the prices are up because of the real estate boom. But, what you need to have in mind is that you can still get an affordable place for a reasonable price. And not only that, every part of Astoria is well connected to everything you need. So, make sure to have this in mind before you call moving companies Queens to help you out with your move. It is a good thing to prepare your budget when moving to Astoria.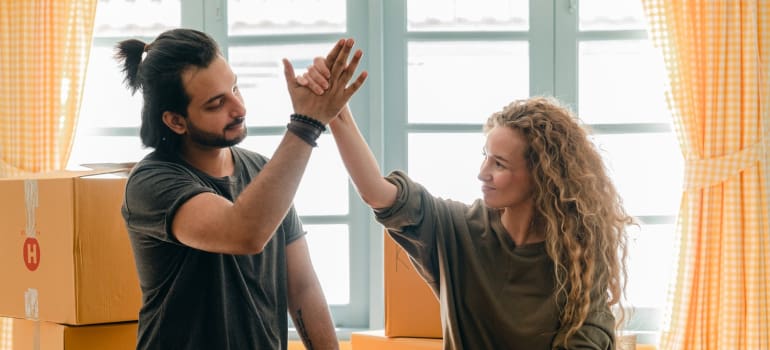 It is a secluded and dense urban neighborhood
Perhaps the most important thing you need to know about Astoria is that it is a neighborhood in New York City that is dense, urban, and it still has a wonderful secluded vibe. Here you will have a feel of living in a big city, but still have places to go and enjoy some peace and silence. This is important to remember if you want to live in a place that can offer you these things.
These are the 5 biggest reasons to move to Astoria this year. And we are certain that you will now decide if it is a good idea to move here. If you are looking for more interesting facts, tips, tricks, and guidelines that can help you out with the moving preparation, then you can read our blog. Our team of experts shares their knowledge with our customers so you can learn how to properly manage some of your moving tasks. We are here to help you out with your relocation so you won't have to stress about it. Give us a call and receive your free moving estimate today!