A long distance relocation is not something you can rush. Especially with all the belongings, you have in your home. If you have some valuable items you want to move, then surely you need to plan your relocation. It can get confusing, so professional movers NYC will help you go through this process. In this article, you will find the best 5 tips for moving long distance you can use for your upcoming relocation. After that, you will be able to move without any problems at all.
One of the best tips for moving long distance is to plan your relocation ahead
There are many reasons why you need to do this in time. First things first, you will have more than enough time to organize your move. That being said, if you know when you are going to move approximately, then you need to schedule your relocation asap and begin preparing for the move. So, if you are looking for the moving company you wish to hire then you can:
Ask your friends for recommendations. They might be able to help you find good long distance movers NYC.
If you read moving reviews online, then you can get more info about the companies you are interested in.
There are many Facebook groups where people leave comments and share their experiences with the moving companies they hired.
These are some of the steps you need to follow if you wish to find movers fast and schedule your relocation. Now that you know them, let us get to the next tips.
Declutter your home
Home decluttering is very important. It is a process where you will go through your items and decide what you don't need anymore. Usually, if you didn't use an item for over 3 months, then you don't need it. That being said, you should think about the ways to deal with them. Some of them include:
Throwing them away
Selling them over the internet or by organizing a yard sale
You can donate them or give them as gifts to your friends
Once you are done with this, you will notice that you don't have that many items to move with yourself anymore. This will make your relocation easier since the moving companies Queens won't have to move all the unnecessary items with the ones you need to move. Not to mention that if you are moving fewer items, then the cost of your move will be cheaper. This can mean a lot when you have to carefully plan your moving budget. You can easily lose more money than you intended to spend if you don't take care of things like this.
Gather packing supplies for your move
This is the third and very important moving tip you can find. It is a good idea to begin searching for packing supplies as soon as possible. And now that you got rid of all the things you don't need, you will realize that you don't need that many supplies as well. Don't stress about them at all. Because there are several places where you can look for good packing supplies. You can always go to your local stores and ask them if they can give you their used cardboard boxes.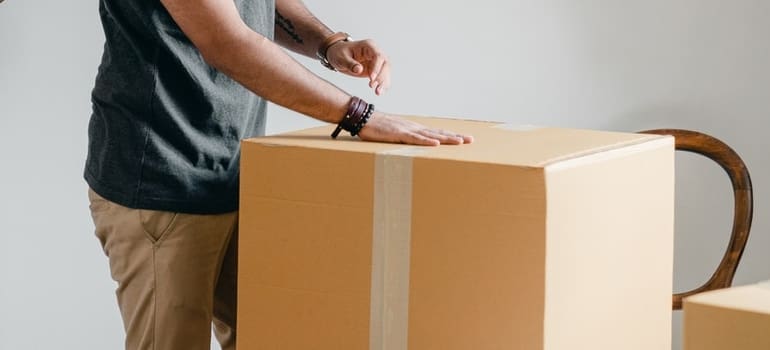 Most of the time, they will give them to you for free. Also, many people are selling their leftover packing supplies at a very affordable price. Make sure to do this in time to have enough, even after you decluttered. This, mixed with the help of Queens residential movers skills will ensure that your relocation runs smoothly. Make sure to ask your moves how they can help you with your relocation.
Always label your boxes
Moving a long distance can be tiring. And if you are planning to unpack as soon as you move in, then labeling your moving boxes is the best thing yet. Use bright colored markers to write down on each box what is packed in it. Then you should categorize the boxes by what room they belong to. It will speed up the unpacking process so you won't stress out at all about the move. Furthermore, long distance movers Queens you hire will know how to properly handle the boxes in question so you won't have to worry about their safety.
Be careful when lifting heavy boxes
The moving process is can be stressful and tiring. And in that moment of stress, you can easily injure yourself if you don't know how to properly lift them. Remember, you should always lift the heavy boxes with your legs, and never with your back. It is one of the easiest ways you can injure yourself and it can take a lot of time to recover from this. Remember, safety and health should be your top priority when moving, so never risk anything. That is why learning how to properly lift heavy items is very good. It will help you in the future as well.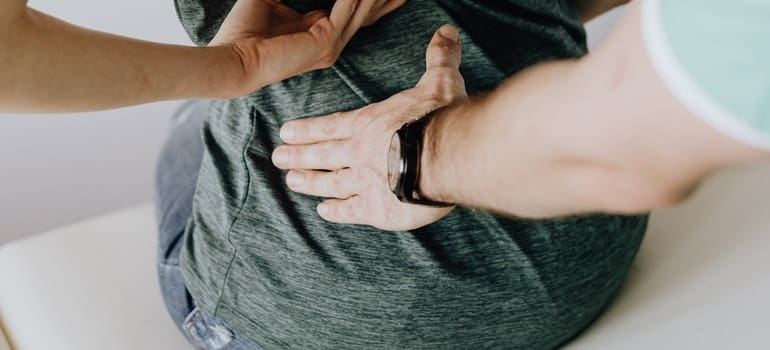 Now, these are the best 5 tips for moving long distance you can use for your upcoming relocation. And we are certain that now you will know how to properly plan your long distance relocation. Furthermore, don't stress about your move if you are still having trouble. There are many places where you can find even more tips and tricks that can help you with your relocation. And one of them is our blog. We wrote a lot of good guides that can help you organize everything properly without losing your mind in the process.  And if you still need some assistance, you can give us a call and we will help you move with ease.