Are you planning to move to Weehawken as a New Yorker but don't know how to organize your move or what to expect from this place? Well, this is just the article for you! Professional movers NYC will guide you through your moving task and tell you what you can expect to see and do in Weehawken once you move here. It will help you plan your relocation properly so you don't have to worry about anything. Here is what New Yorkers should know about relocating to Weehawken.
Things New Yorkers should know about relocating to Weehawken?
Weehawken is a wonderful little suburb of New York City. Over 14,500 people call this place the best place you can move to and they are really happy to live here. If you are looking for that urban feel of life, then this is the place you should move to. While the majority of residents rent their homes, this means that there is a constant flux of new people. There are many places where you can go out and meet someone. Places like parks, restaurants, coffee shops and other parts of this suburb where you can have a wonderful time. Weehawken is one of those places that can offer you a lot of things you can do and enjoy. And visiting various restaurants is just one of them.
Now, let's get to the more important part. And that is the median home value. It revolves around $714,000 while the rent is going for $1,800. This information can mean a lot for someone who is moving here soon and would like to buy a new home or rent. It is not always that easy to move here, so it would be wise to get some professional help. The best thing you can do is to call movers Weehawken NJ to help you out. They can offer you the best moving services that you can need for your move.
Weehawken economy
This wonderful suburb has a large retail district. It is located on Park Avenue. While the big developments of apartments, offices and townhouses are going by the Hudson River. This is a popular residential community. But you can expect a nice business district located in Lincoln Harbor. Some of the biggest corporations have their offices here, and you will surely find a job soon enough once you move in. Therefore, you should work on updating your CV before you send it out here. It will help you land a job faster that way.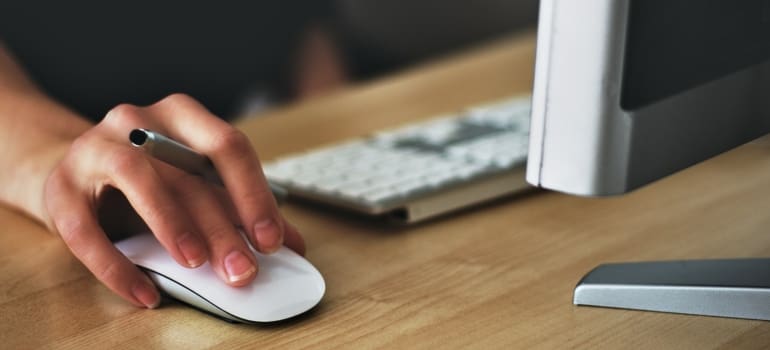 Moving to Weehawken for a job is not that simple. You will still have to think about a lot of things if you want to keep everything in order. Sometimes, this can be complicated. This is precisely the time when you need to think about the best solution for this problem. And the answer comes in the shape of movers in New Jersey. With their assistance, you will be able to focus on your job search, and not think about your relocation.
Education is great here
Weehawken is a part of the Weehawken School District. And it serves the students of pre-kindergarten through 12th grade. Although the school system has small classes, the ratings are pretty high. There are many both public and private schools your kids can attend, and we are certain that it will mean a lot to them.
Moving here with your family can be a great thing to do. There are many family-friendly activities you can all enjoy. Not to mention activities for your children. This can be good for them since they will be able to further improve their education here. But, until you fully settle in, you would want to properly prepare for your move. The only way you can do this is to call moving companies Manhattan to help you out. Then you can focus on helping your kids prepare for the move with ease.
Make a good moving plan you will use
It is important to have a good moving plan when relocating. That way you can keep everything in order, and at the same time, avoid making any possible moving mistakes. So, make a list of tasks you need to do like:
Find reliable local movers Manhattan to help you out with your move. This will play a significant role since you don't have to think about avoiding any moving mistakes.
Have more than enough packing supplies you will use for your move.
See if you can declutter your home before you move out. Getting rid of the items you are not using anymore can e be really good.
Ask your friends if they can help you out with your move. Sometimes it is easier to move if your friends are helping you out.
Make sure to begin packing ahead of time. It will leave you with enough time to fix any possible issues while moving.
These are some of the steps you need to take if you want to organize a successful move without any issues. After you finish them, you can then focus on some interesting Weehawken activities you can attend. It is going to be great to move here because there are many things you can enjoy in Weehawken for sure.
This article provided you with all the things that New Yorkers should know about relocating to Weehawken. Once you read this, you will know what you need to do before the move. We are sure that our blog can also provide you with some of the most interesting things you can follow when moving. And if you want to ask some questions regarding your move, you can always give us a call. We are more than happy to help you with your upcoming relocation. With our team of experts, you will surely have an easy move to your new home in Weehawken.