According to statistics, the average American will move around 11 times in their life. There's a big chance you have relocated at least once in the past. Then, you probably know just how stressful moving can be. It's always more complex than you imagine it to be. Many things can go wrong, no matter how much you plan. All this can turn an exciting life event dreadful. You can combat this by hiring reliable movers Weehawken NJ residents recommend. At Teddy Moving and Storage we are committed to delivering you a moving experience you won't forget. As a full-service moving company, we can assist you with all aspects of your move. Contact us today and find out how we can help you.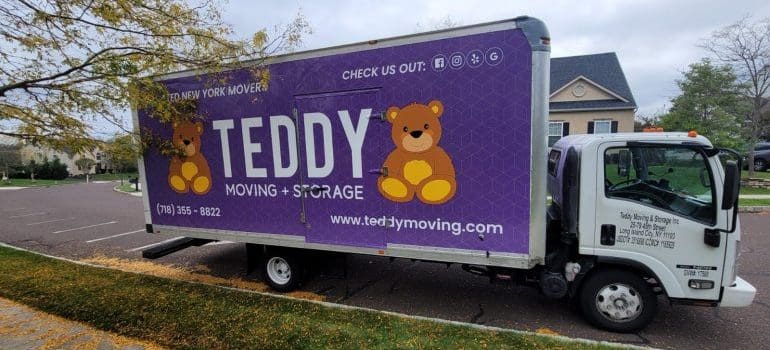 Rely on one of the best moving companies in Weehawken NJ
Established by industry veterans, Teddy Moving and Storage has been in the industry for decades. The way our story began was simple. We wanted to create a moving experience that is client-oriented. Our main goal was to eliminate moving stress and fulfill clients' wishes. We worked very hard to achieve this. Over the years, we have become one of the most recommended moving companies in Weehawken NJ.
Our business has blossomed because of our willingness to learn and adapt. We understand that each move is going to be different. Our movers in New Jersey will tailor their approach to your needs. Improving and adapting is what we do best. With Teddy Moving and Storage on your side, you'll look back on your move fondly.
Can't Bear to Throw it Away? Let Us Move it Today!
Explore the benefits of working with movers Weehawken NJ residents trust
Every relocation is a complex task. There are many things you need to keep track of. From planning and research to materials and physical labor it can get pretty overwhelming. When you leave it to capable Weehawken NJ movers, those worries melt away. You will be able to focus on your work and family, instead of constantly worrying about your move.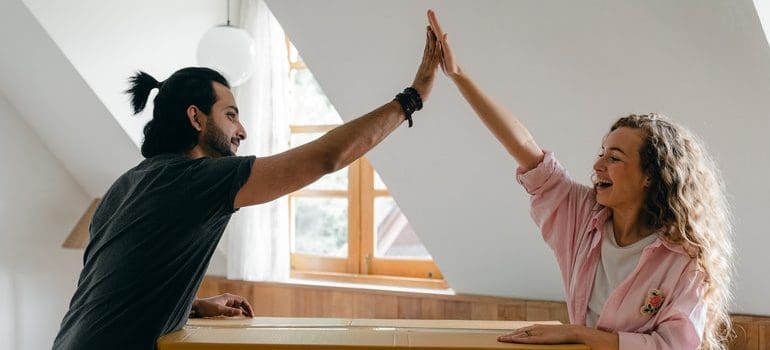 Another benefit of hiring one of the most dependable moving companies in Weehawken NJ is our knowledge of the area. As you know, traffic here can be a nuisance. Through the years, we have carried out many projects in the New York metropolitan area. As a result, we know the streets of Weehawken very well. We will be able to deliver your belongings speedily.
Allow us to make your move easier with our range of services
No matter the scope of your move, rest assured Teddy Moving and Storage are up to the task. We offer many varied moving services in Weehawken NJ. None are obligatory, and you can pick and choose what you need. Our movers received sufficient training to be able to carry them out smoothly. Contact us if you need help with any of the following:
Once you contact us the process is simple. You will give us some basic information on your move and needs. Be sure to give us any information you think is important. Then, our New Jersey moving professionals will draft a moving plan. All you need to do is sit back and relax. Our employees will handle everything from that point on.
Some of the best movers in Weehawken NJ are ready to carry out premium moving services
We wanted to create something special for our loyal customers. Teddy GOLD™ is what we came up with. It is a special package of premium Weehawken NJ moving services. It features our best team of movers, ready to take on any challenge you give them. Custom crating, upright piano moving, and electronics assembly are just some of the services in this package. If you need to transport fragile items or furniture, this is the deal for you. It's our most detail-oriented service yet.
It all starts with free estimate. Our movers in Weehawken NJ will assess your inventory and location. Once we understand the full scope of your move, we will draw up a detailed moving plan. The team will pack, label, and load all of your items. After they arrive at their destination, we will unload and unpack your furniture. You won't have to lift a finger in the entire process.
Experience Weehawken to the fullest
After your move with one of the best moving companies in Weehawken NJ is done, it's time to explore the town. Weehawken is a small New Jersey township, with just over 12,000 residents. It sits on the western side of the Hudson River. The town is separated into three distinct neighborhoods: Downtown, Uptown, the Heights, and the Waterfront.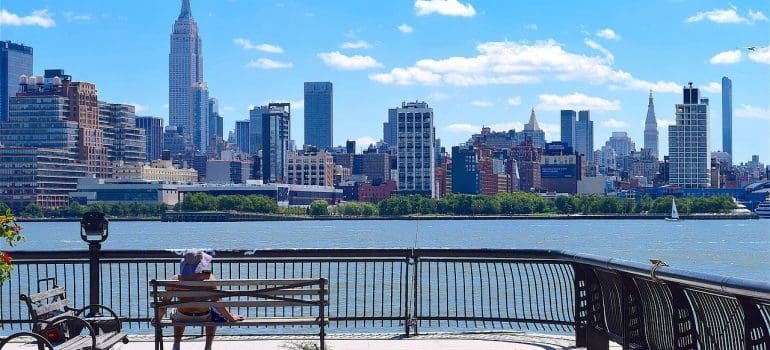 For the most part, Weehawken in New Jersey is a residential area. Although it does have a business district. It is the perfect place for building a family or moving your business. The main street is packed with local shops, bars, and restaurants. There are many parks around the town, which give a beautiful view of New York City. Although it's a small town, it has a lot to offer to newcomers.
Don't hesitate to contact our expert movers in Weehawken NJ today
Moving is a complex undertaking defined by numerous challenges. Every assignment requires the utmost attention to detail. This sounds complex, but you don't have to go through it on your own. Our movers Weehawken NJ resident trust can offer you a helping hand. When you reach out to Teddy Moving and Storage, you have completed the first step towards a stress-free move. We offer many services that will make your move fast and easy. Don't spend another second worrying about your upcoming relocation. Contact Teddy Moving and Storage as soon as possible and we will connect you with our most competent moving specialists.