Choosing where to move to Queens can be tough. There are a lot of things you need to always have in mind when picking the right place you will call home. That being said, it is very important to read the following article provided to you by Movers NYC. Here you will find out what are the top rated Queens Neighborhoods for renters that you can move to. And with that in mind, we are sure you will properly organize your move like a pro.
Bayside NY is one of the top rated Queens neighborhoods for renters
This is one of the most beautiful suburban neighborhoods you can move to in Queens. Located on the Little Neck Bay it is considered to be one of the Queen's top places where you can rent. It is also included in the list of Most Expensive Housing Markets, but don't let that stop you from thinking about moving here. It is a large place that included diverse communities from Bayside Hill, Bellcourt, Bay Terrace, Gables, Lawrence Manor, and Weeks Woodlands. Homes here are very big and they are mostly two-family homes. But, if you are looking for apartments, then this is also a place where you can find one
Bayside has a lot of things to offer. Good jobs, schools, and places where you can spend an interesting afternoon once you are done moving for example. But, if you are stressing too much over your move, then you need to consider hiring movers Bayside NY to help you out. With their help, you will be able to focus on what you can do to make sure everything is going well.
Moving to Glendale is always a good choice
Glendale is a small neighborhood in NYC where you can expect a lot of opportunities. For such a small place of over 42,000 people, it is surprisingly live and has a lot of things you can do. Here you will be met with a nice suburban urban feel of life. Not to mention that you will have a lot of places to visit. Having a nice lunch, walking in the parks, drinking coffee can be a nice way to spend your afternoon. It is always good to consider this as a place to move to.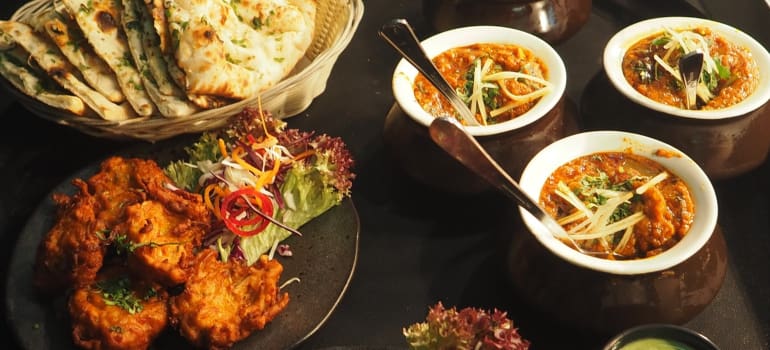 It is not always easy to organize your relocation. There are a lot of things you will have to deal with, and sometimes it can feel very exhausting to do it. In this situation, the best thing you can do for yourself is to hire Glendale NY movers who can help you out with your move. With them at your side, you will have a fast and efficient move without any moving issues.
Forest Hill is a nice place
This New York City neighborhood has a population of almost 80,000 people. And trust us when we say that the vast majority of them enjoy living here and call this place their home Here you will have an urban way of life as well as many opportunities you can take. This can mean a lot for anyone who is deciding where to move. Many young professionals have decided to make Forest Hills their home. That is why you can think about it as well. This can be a really good place to move to.
This can mean a lot for anyone who is moving soon. Knowing where you can relocate can be half the battle. That is why the other half should be organized by professional movers. You can then focus more on what you need to do after the move. This will surely mean a lot, so make sure that you contact movers Forest Hills NY to help you out. They are more than professionals who can move you from point A to point B. They will offer you the best moving services you can find out there. This is important if you have to move some fragile items that require some special packing techniques. And only professional moving crew can offer you such services.
Love parks? Sunnyside is for you
The majority of people rent their homes here. And this is an urban neighborhood of almost 50,000 people. Many of them love living here. So, it won't be a mistake if you plan your relocation here. And if you enjoy parks, then you should move here. There are a lot of beautiful parks in Sunnyside you should visit. This place not only offers you a lot of nice apartments to rent but you will also have other places to visit. Beautiful restaurants, shops, bars, and other places are there to make your life easier. Furthermore, you will meet a lot of interesting young professionals who love living here.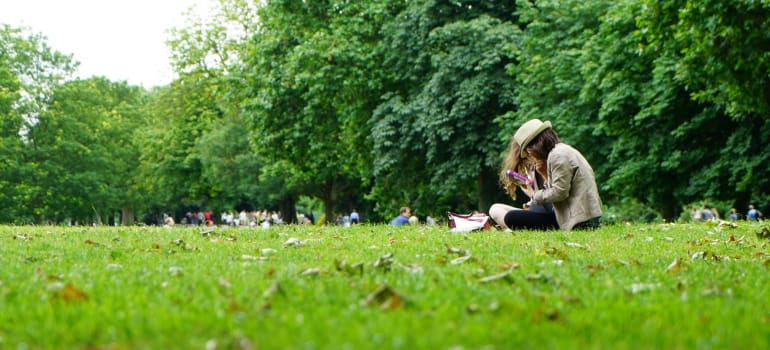 Sunnyside is one of those places that can offer you a lot of things you can do. Not to mention the vast opportunities that can help you further improve your life. That being said, you would want to prepare for your move properly. And one of the best ways you can do this is if you call movers Sunnyside NY to help you out. With them at your side, you will organize a fairly easy move without any worries.
Now that you know what are the top rated Queens neighborhoods for renters you can easily take your pick when moving. We are sure that this article gave you enough information that can help you out with your upcoming move. Furthermore, you can give us a call and get your free estimate today. It will allow you to properly plan your moving budget as well.