From peaceful and calm neighborhoods to bustling and entertaining nightlife, there are many reasons people move to Brooklyn. It's a perfect spot for families and people looking for job opportunities. Although Brooklyn has a high living cost, it's much less expensive than Manhatten or other parts of NYC. With preparation and research about the boroughs, and with the help of Teddy Moving and Storage NYC, moving to Brooklyn doesn't have to be a complicated and stressful process. If you are still hesitant about making the final decision, here are 5 reasons people move to Brooklyn.
Brooklyn is ideal for families and job seekers
This NYC borough attracts families and young people thanks to its strong social connection and acceptance. Brooklyn is suitable for families with little kids due to its safe sidewalks, pleasant and peaceful parks, and many superb schools. On the other hand, people who are actively looking for jobs will find ample freedom of choice in Brooklyn. This borough is littered with the headquarters of many established companies as well as promising startups. Starting a career is one of the more popular reasons people move to Brooklyn.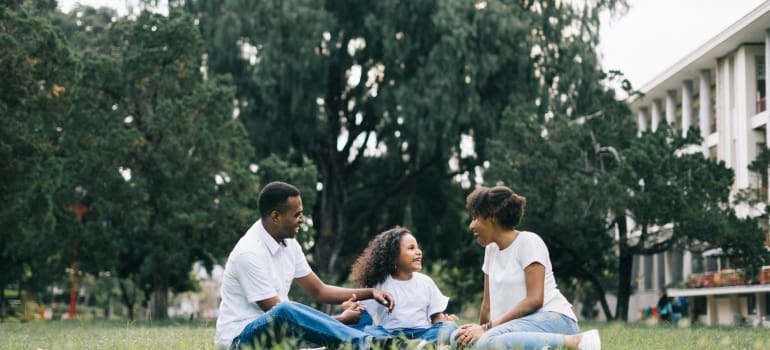 Public transit is one of the reasons people move to Brooklyn
Unlike other parts of NYC, where getting from one point to another requires driving or calling for an expensive cab, public transit is the way to go in Brooklyn. This borough has over 150 subway stations, making it extremely easy to traverse the city. Outside of using the subway, walking or cycling is the preferred method of getting around. This borough is praised for its spacious sidewalks and parks so don't be surprised when you find people all around you getting from one point to the other on their feet.
On the other hand, if you currently own a vehicle, finding a parking space isn't impossible by all means. It will require time and/or previous research. Also, if you are planning a move, getting help from movers Williamsburg NY is recommended, especially if you are having storage problems. Another great advantage Williamsburg (Brooklyn) offers is the low cost of having a car, which is the lowest in all of NYC.
You'll fall in love with Brooklyn at first bite
Traditional indie food places, as well as well-established chain restaurants, are common in Brooklyn. You can live in this borough for a few years and still discover new tastes coming to Brooklyn. New food shops and restaurants are opening up constantly, ushering in a lot of variety and choices. Foodies and gourmets find this to be the best reason to move to Brooklyn. For those who are in love with ethnic cuisine and street food, Smorgasburg should not be missed. It's a popular open-aired food market featuring more than a hundred food vendors. It's a place where you can satiate all your food desires while helping local shop owners.
On the other hand, if you prefer tried and tested food in famous and fancy restaurants, Brooklyn will deliver. There are many traditional restaurants to choose from here, like:
Grimaldi's – One of the oldest and best-known pizza places
Steve's  – Home of the country's best key lime pie
Peter Luger Steakhouse – A must-visit for any steak enthusiast
Nathan's Famous – You can't find a better hot dog anywhere else
And many, many more restaurants just waiting for you to find them. Trust us when we say that there is always something new to try out in Brooklyn.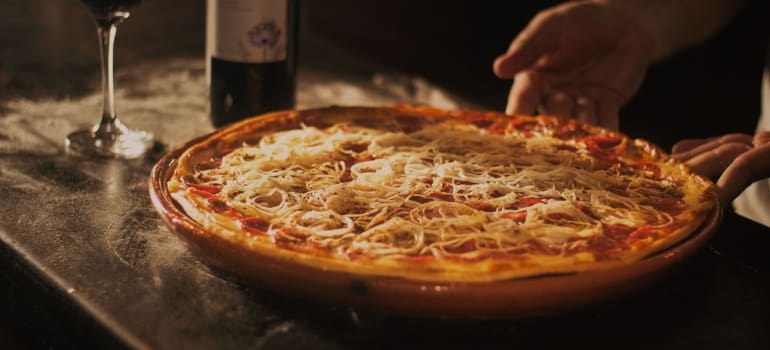 Unlike the rest of NYC, Brooklyn isn't a concrete jungle
If you want to leave busy and bustling cities and have a more relaxing neighborhood, Brooklyn might be for you. After all, many are leaving the concrete jungles of Manhattan and moving to Brooklyn solely for that reason. There are plenty of parks throughout the borough, perfect for picnics with kids and relaxing walks. The crown among the parks, however, goes to Prospect Park. Spanning more than 500 acres, Prospect Park is a perfect shelter from the busy and noisy city life. There are many family-friendly activities to do in this park, while commercial movers Brooklyn are helping you move in, like visiting the zoo or going to the soccer and baseball fields. Other points of interest Prospect Park offers are the Boathouse, the Picnic House, Litchfield Villa, and many more iconic places just waiting for tourists.
Other recreational centers you can find in Brooklyn are the famous beaches. Among Brighton and local-favorite Manhattan Beach, you can visit Coney island. Coney Island attracts millions of tourists every year. The most popular attractions are the Luna Park, Wonder Wheel, Mermaid Parade, and the famous 4th of July hot dog eating contest. If you are fond of beauty and culture, Brooklyn has quite a few museums, such as:
Brooklyn Museum –  Has exhibitions of Colonial American, Egyptian and Japanese art
Brooklyn Botanic Garden – Popular for its climate-themed plant pavilions, rose garden, and Bonsai collection
Museum of Food and Drink – Perfect for foodies who are already in love with Brooklyn
Shopping is another reason people move to Brooklyn
While Sixth Avenue in Manhattan is the city's best shopping location, Brooklyn is more than proud of its own shops and malls. People who love shopping will have a wonderful time in malls like Futon Mall and City Point. You can find nearly every major retailer like H&M, Gap, Macy's, and Modell's Sporting Goods. There is also the fan-favorite IKEA shop, perfect for equipping your new apartment with affordable furniture. You should wait for local movers Brooklyn to finish unloading your own furniture first, just to have a better picture of the available space.
Summary
Whether you are relocating to a new city, making a career change, or moving in from another part of the city, Brooklyn is welcoming to everyone. And with previous research and help from movers Brooklyn, relocating will go smoothly. With newly opened boutiques, restaurants, and recreation centers, there is always something new to check out. We hope our 5 reasons people move to Brooklyn have helped you. Good luck!