Moving to, from, or in Williamsburg in the next couple of weeks/months? Then what you need is to waste no time! Contact Teddy Moving and Storage today and make sure you have by your side a team of movers Williamsburg NY loves. Apart from being professional, our movers are also experienced, trained, and well-versed in all moving matters. With so much assistance at such an affordable price at your disposal, there's no reason to experience any moving complications. Instead, request a free moving quote from our team and find yourself on your way to a stress-free and fully-assisted relocation that you will remember.
Move without a safety worry in mind with Teddy Moving and Storage by your side
Moving safety is a frequently discussed topic. Some people doubt that one can ever be 100% safe during a move. And then there are those who believe that you can be perfectly safe – but only with the best moving companies Brooklyn has to offer. With Teddy Moving and Storage, you will get the privilege of having all of your items taken care of by high-quality moving professionals. Our Williamsburg NY movers are many things, some of which include:
Professional – our movers have the utmost respect for your belongings (both commercial and residential).
Trained – every person on our team has successfully passed safety training.
Reliable – we ran a background check on all of our movers in Williamsburg NY.
Punctual – our movers respect your time, as well as theirs.
Friendly – first and foremost, all of our professionals are good and approachable people.
Don't hesitate to equip yourself with movers you can trust. Instead, contact Teddy Moving and Storage and work with a moving professional that can satisfy all of your moving needs. Rest assured that we know that one can have many needs during relocation. And it's with great love for what we do that we tend to cater to every single one of them.
Can't Bear to Throw it Away? Let Us Move it Today!
Let our movers Williamsburg NY trusts pack your most precious possessions
Do you currently have any items so precious that the mere thought of losing or damaging them is giving you anxiety? Then those are the items that you should be extra careful with. Opting for our packing services in NYC will be your best bet of keeping all of your items safe and sound (both fragile and robust ones). Our movers from Williamsburg NY will arrive at your property equipped with the necessary packing supplies. More importantly, they will come equipped with sufficient knowledge that is necessary for wrapping and protecting your items.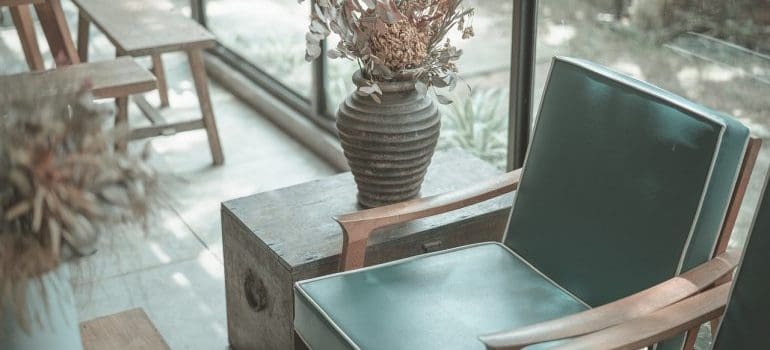 Bear in mind that we have a special team of fine art movers in NYC who are pros at relocating your precious collection damage-free. We are fully aware that some items in a household are simply more valuable and expensive. Besides, art pieces usually have a huge sentimental value, which is why they deserve special attention. Rest assured that Teddy Moving and Storage will give them all the attention they deserve.
Experience a fully personalized and streamlined relocation with our Williamsburg NY movers
Since every moving endeavor is unique and different, it's quite clear that every relocation deserves a tailored plan. In fact, this type of plan is so important that it's the first thing our Williamsburg moving team will do. We begin every moving process by assessing your relocation needs and circumstances and then creating the plan accordingly. Our goal is to create a streamlined process during which every mover will know what he needs to do at the moment, as well as what comes next. That makes it easy for our movers to move your belongings to the Williamsburg neighborhood, as we also aim to relocate your belongings quickly and efficiently. Who has time to waste in this fast-paced world?
The one thing you might not know about Teddy Moving and Storage is that all of our movers function like a well-oiled machine. Our movers have open and honest communication with each other, and all of them are team players. That's why our movers are able to get your items from point A to point B in optimal condition. Nothing is more important than communication when it comes to teamwork.
Choose one of our numerous moving teams in Brooklyn
Teddy Moving and Storage is a company that has significantly expanded our range of NYC moving services, as well as the area that we service. Not only do we offer reliable and safe movers in Williamsburg NY, but we also offer a lot of different moving teams in Brooklyn. These teams are as follows:
Moving doesn't have to be a chore. But in order to get to that point where you can enjoy your relocation and be excited about your future, you need to find the right kind of moving assistance. Whether you are aiming for a fully-assisted relocation or want to get help with certain moving tasks only, you should feel free to turn to Teddy Moving and Storage. Start by requesting a commitment-free moving estimate and leave the rest up to us.
Contact Teddy Moving and Storage and have the fast relocation of your dreams
Moving is no longer a process that has to take up a significant portion of your time – or life, for that matter. And with our movers Williamsburg NY's residents recommend, you will no longer have to worry about safety and security. If you are aiming for a quick, fun, and relaxing relocation, contact Teddy Moving and Storage today. We will provide you with an accurate moving quote after which you can decide whether the price is right. Our entire team is at your complete disposal.