Unlike once upon a time, Brooklyn is increasing in popularity day after day. There are many more people interested to live and rent in Brooklyn, so it could get difficult to find the right neighborhood for yourself. Each neighborhood is different and possesses a unique charm. So, you're wondering what are the top 5 Brooklyn neighborhoods for renters? We at Teddy Moving and Storage have decided to share our professional opinion. We'll present some of the most popular neighborhoods to move to in the new year. Remember to do your own research alongside ours for the best possible result.
1. Bushwick
Close to Williamsburg, Bushwick is a vibrant community known for incredible street art, diverse cuisine, and many cute local shops. Historically, Bushwick was a safe haven for immigrants, and that's exactly why nowadays it's such a diverse neighborhood. It attracts a lot of creative types with the many galleries and converted loft spaces. When it comes to renting prices, Bushwick sits at around $2,000 on average. You can even find cheaper rent at around $1,200.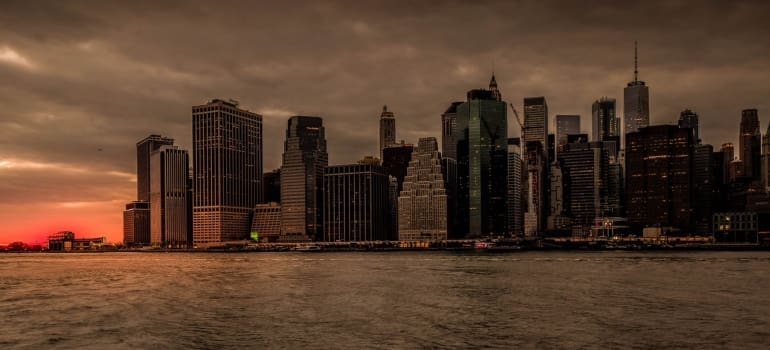 Bushwick welcomes all ages and nationalities. But, generally, it is more suited for young professionals. You get to experience the exciting nightlife and direct, easy access to the subway. Bushwick is also very gorgeous to look at with a lot of colorful apartment buildings lining the residential streets. The good thing about renting in Bushwick is that there are many rental opportunities in the neighborhood and your movers Bushwick will always be able to lend a helping hand. Additionally, you have many pristine parks all across the neighborhood. This means that Bushwick offers the tranquility of a smaller town alongside the busy city life.
2. Williamsburg
Williamsburg is an "industrial chic" neighborhood that has this aesthetic down to a T. This is exactly why it's on our list of Brooklyn neighborhoods for renters. With a commute of 30 minutes to Manhattan, it's easy to tell why Williamsburg is one of the most sought-after neighborhoods in all of Brooklyn. Historically, a lot of immigrants from Italy, Puerto Rico, and other Latin-American countries have settled in Eastern Williamsburg, which was an industrial area at the time. And even nowadays you can feel their historical influence! In the 90ties though, a lot of young artists, professionals, and even students moved to Williamsburg. 
Williamsburg truly has a soul of its own and if you were to visit it, you would see exactly why. Your chosen movers Williamsburg NY know all the tips and tricks for settling in and becoming a Brooklynite. As far as rent goes, the median rent price is around $3,000 which is a bit more on the pricy side. What makes Williamsburg so special is that wherever you go, you have a sense of wonder. There are countless little shops lining the streets with some of the best coffee in all of Brooklyn.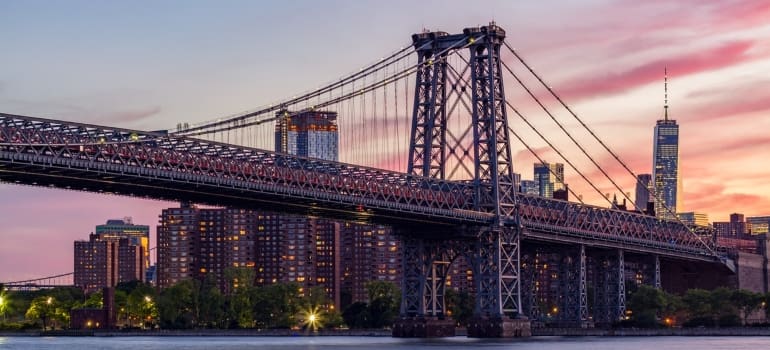 3. Brownsville
Brownsville is one of the most controversial Brooklyn neighborhoods to date. Agreeably, it has a not-so-good reputation, but the thing is that from year to year things change drastically. Nowadays you can find a cheap apartment in Brownsville without having to worry about any crime in the area. Additionally, Manhattan is just a 20-minute drive away. Movers in Brownsville are trained professionals who will know exactly which areas of the neighborhood to recommend.
So, generally, if you're searching for a location that's a bit cheaper, yet still close to Manhattan, Brownsville could be a perfect choice. Go visit the neighborhood, you don't have to take our word for it. When you see everything in person, you'll be able to tell that it's just as safe as many other Brooklyn neighborhoods.
4. Dumbo
Dumbo, which is an acronym for Down Under the Manhattan Bridge Overpass, is widely known as a neighborhood that accepts travelers into Brooklyn from Manhattan which is why it's next on our list of the best Brooklyn neighborhoods for renters. But, Dumbo is not only a passageway. It has its unique charm, much like every neighborhood in Brooklyn does. Dumbo is a colorful, modern community, with gorgeous skyline views, cobblestone streets, and thriving business communities. Due to the many different influences, Dumbo is a laidback place for creatives and lovers of culture. Many people are proud to call Dumbo their home. Your movers Dumbo NY will help you settle into one of the loveliest places to live. Be sure to ask them any questions, they are bound to know all of the hottest places to visit.
You can expect a really laid-back neighborhood with a lot of modern amenities. This includes various parks, restaurants, cute cafes, and a scenic waterfront. The lifestyle in Dumbo is both calm and energetic, it will really welcome you no matter what you feel like. Unfortunately, the Dumbo area doesn't offer the quickest commute to other neighborhoods and boroughs, but whatever you may need, you can find in Dumbo. When it comes to renting prices, Dumbo sits on the pricier side. The average rental cost for a 1-bedroom apartment is around $4,000. But, if you were to fall in love with Dumbo, as you are bound to do, the higher rent is well worth it.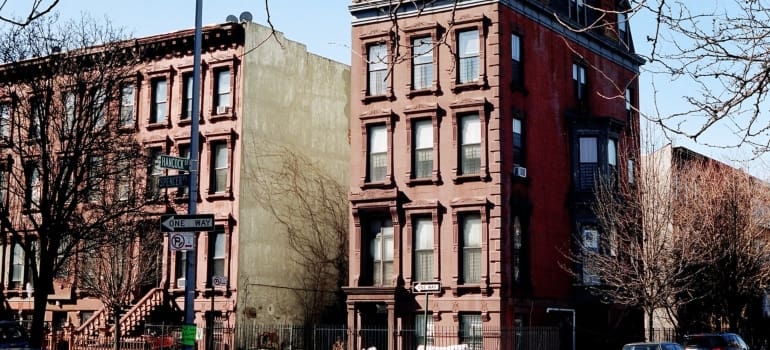 5. Crown Heights
Crown Heights is a neighborhood in central Brooklyn that many commercial movers Brooklyn recommend for moving. In its vicinity, there are a number of places to visit. This includes Prospect Park, the Brooklyn Botanic Garden, and many more. This neighborhood is extremely diverse and it's a popular destination for many young professionals. Historically, Crown Heights was home to African-Americans, immigrants from the West Indies, and Hasidic Jews. So, you can expect a lot of diversity in this neighborhood, and due to that, it's a very welcoming community as well. The average rental cost for a 1-bedroom apartment is $2,150.
So, what are you waiting for? Book your movers today and enjoy some of the finest Brooklyn neighborhoods for renters.