Interstate moving is much easier than moving outside the state or internationally. However, when you're making your last minute move from Hoboken to Englewood, you need to plan it well. You might get caught up in the fact that these two are only about 40 minutes away by driving and think that you'll do it easily. Teddy Moving and Storage is here to give you some tips on how to make this last minute move and do it successfully. Let's go through some tips and tricks and prepare you for your moving day!
What you should know about Englewood
Englewood is a city in New Jersey. It's part of Bergen County. Based on the last census (2020), Englewood's population is 29,308 people. A lot of people that move to Englewood do it because it is a small and peaceful city that is close to NYC and other larger cities in NJ and NY. This way they get to live in a less crowded area but can go to big cities for work or fun. It takes less than one hour by car to get from Englewood to NYC. Even without a car, trains and buses are operating all day between these two locations.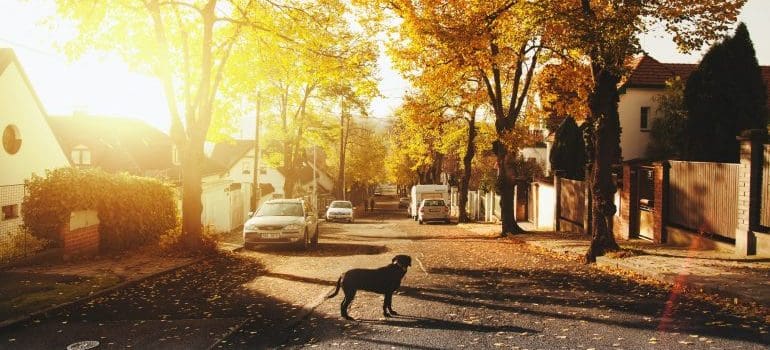 When it comes to fun places and activities in Englewood, here is what we can recommend:
Palisades Interstate Park Commission

MacKay Park
Flat Rock Brook Nature Center
Other than these places, there are many more where you can enjoy good times and have some good food and drinks if that is your type of fun! As we mentioned before, if there is something that you can't find in Englewood, there are other cities around that most likely have what you need and it's no sweat to get to them.
Packing and moving checklist for your last minute move from Hoboken to Englewood
We're aware that this is a last minute move from Hoboken to Englewood, but it still needs planning. It doesn't have to be as detailed and punctual as it would have been if you planned the move months in advance, but it will still be helpful. If you are in a big rush, at least take time to mark your boxes and arrange different items separately so it's easier for you once you are in Englewood. Last minute movers NYC always advise their clients to organize their move before the moving day.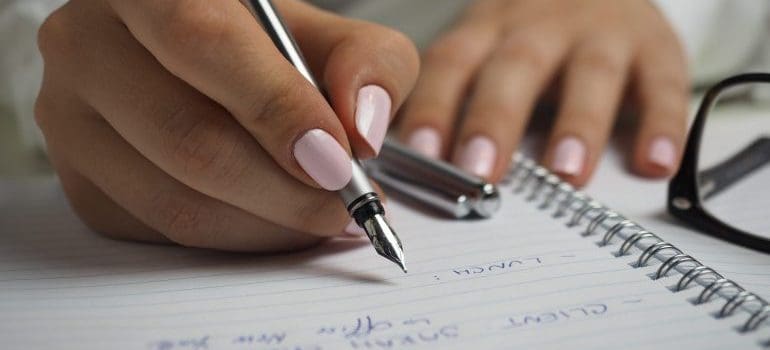 Since you're probably in a hurry for this last minute move, try to stay collected.Make sure you focus on the most important items and don't forget anything important. When we are rushing, we tend to leave the most important items behind. This is why having a checklist can save you time and trouble. Movers in New Jersey help people move around all the time, even to places not far from each other, such as Hoboken and Englewood. People that have hired us always mention how much the list of items or checklist of things to do has helped their last minute move.
Think about your new place in Englewood
Moving last minute means that you will be in your new house or apartment in no time. You're probably focused on moving everything from your old place to the new one and you might not think about "setting up" the new place. This is why you have to keep the necessary utilities in mind. You don't want to go to your new place and things such as gas, electricity, water or internet are not set up. This can be a bummer when you're excited to start your move and you can even clean and start setting up because there are no utilities. So, as most clients moving with movers Englewood NJ do, set up those necessary utilities before the official move in.
Think about your old place in Hoboken
Moving out doesn't mean just picking up your items and leaving. You need to make sure you leave your place clean and in order. Once you have packed everything, you can either call movers Hoboken NJ to move your stuff to your new place, or you can simply put it in a corner while you clean up. It's important for you and the landlord (in case you were renting) that your old please is left clean and without damage. Make sure nothing is broken and that all outlets and switches are working. You should also make sure you clean up only after you've packed and removed everything, otherwise you will have to clean twice since it always gets messy when moving.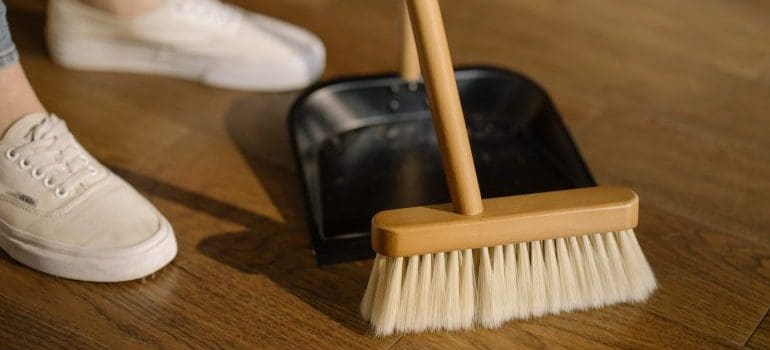 Aside from cleaning up, you want to get rid of all the unnecessary items. It could be clothes you're not wearing, home accessories you don't like anymore or anything that's not really working. Make it easier and leave behind/throw away anything that you think is no longer serving its purpose.
How to pack for your last minute move from Hoboken to Englewood
As we have already established, you don't have too much time for this, so don't try to do it perfectly. Instead of focusing on that, you can focus on being quick but efficient. How can you do this? Here are some tips:
One room at a time. Don't be running around your apartment packing everything at once. Start from one room and leave it only when you're done packing and throwing things away.
Suitcases can help. You can use your suitcases or heavy-duty bags to pack clothes and shoes if you don't have specific boxes.
Wrap fragile items with your clothes. If you had no time to get protective wrapping paper, you can wrap fragile items in your clothes. You're killing two birds with one stone this way.
No need for perfection. This is a last minute move, no need to pack everything perfectly, just make sure everything is there. If you want to be more organized, it's good to mark the boxes by rooms or kind of items.
Well, you should be all set now! This is going to go smoother than you think, so don't worry. With a good outlook and good movers by your side, you will make this last minute move from Hoboken to Englewood a piece of cake. Good luck!