Brooklyn is a people's place. It's the most populated New York City's borough with a census of over 2.5 million residents in 2015. It's geographically close to the borough of Queens at the Southwestern end of Long Island. People who go to New York only set foot in one of the five boroughs, Manhattan, even though it's the smallest of them all, and the third smallest by population. But here are 7 things you will love about Brooklyn, a neighborhood you will love.
Brooklyn's diverse neighborhoods
Brooklyn is 71 square miles large, and it's really impossible to overlook this vast borough. That's why it's hard to make a decision on where to go in Brooklyn. If you don't have a plan, visiting Brooklyn can be overwhelming. You shouldn't just go to Brooklyn because of its large size, but because of its diverse neighborhoods too. When you finish relocating your movers in Brownsville will surely suggest you to check these out:
Bushwick for the best dance parties in massive warehouses and street art

Williamsburg for its hipster vibe and amazing bars and restaurants

Red Hook with its vast waterfront and industrial history

Russian Brighton Beach

Cobble Hill for its chill atmosphere, small plazas and cute coffee shops

Fort Greene for the historic architecture
The list of places to visit in Brooklyn is huge and there are many more places to visit. The borough is so diverse and large that you could spend days exploring it. There are more than 60 neighborhoods you could explore. Actually, Brooklyn was its own city until 1898, when it was annexed to New York City.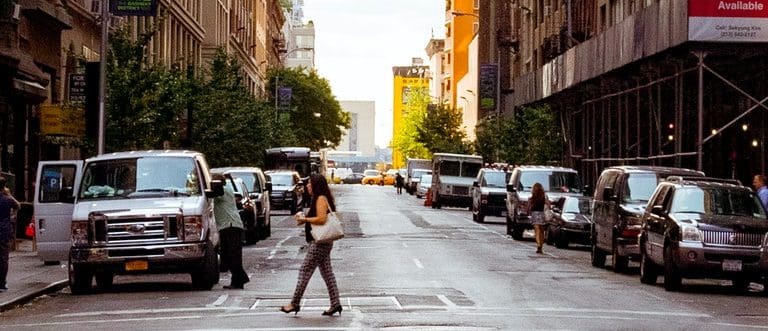 One of the things you will love about Brooklyn is the food
Food is one of the things you will love about Brooklyn. From dim sum to Jamaican jerk chicken and roti to sweet baklava, anything you want to eat can be found in Brooklyn. New restaurants are always opening, so there's always a new spot to try out for a family meal or an evening night with your friends. If you are looking for the perfect dinner place, ask your local movers Brooklyn recommend you some restaurants and you might be eating at:
Nathan's Famous

Bamonte's

Tom's Restaurant

Junior's Restaurants
The People of Brooklyn
You will absolutely love the energy within the people of Brooklyn. There's a distinct heartbeat in the city and people are its pulse. Every night, you can hear the kid's laughter playing on the streets accompanied by the loud Bachata music. And many of Brooklyn's residents are perfect caricatures of themselves.
From eccentric accessories to unique patterns of facial hair, Brooklyn's streets provide some of the city's quirkiest fashion shows. For wild nightlife characters, you should check out The House of Yes in Bushwick. Although, be warned. In a couple of years, you will find yourself wearing something you made fun of a Brooklynite for wearing.
Brooklyn's flea markets
Going to an outdoor market is certainly a must in New York City, and Brooklyn's Flea is easily one of the best markets to hit. It has so much to offer. You can find every type of vintage goodie you can imagine. From historical memorabilia to vendors selling street food to an impressive selection of throwback records and wares; it's a market that has everything!
There are two locations you can go to: Williamsburg and Dumbo.
Some of the city's best music is here
You can find live music all over Brooklyn. The large music venue, Brooklyn Steel, marks the destination of some of the world's best indie and rock acts on their tour. Those who prefer smaller music venues should check out National Sawdust in Williamsburg and The Bell House in Gowanus. Brooklyn Bowl offers bowling and live music. The Prospect Park Bandshell provides free summer series and outdoor concerts. Believe it or not, Bob Dylan has played there.
Brooklyn is all about art and culture
Brooklyn has a lot to offer for art lovers! The Brooklyn Museum is the third largest museum in New York City and it holds 1.5 million pieces. Jewish Children Museum is the biggest Jewish themed museum of its kind in the entire U.S. and it's not just enjoyable for children! Transit Museum is another cool museum which is located in an out-of-service subway station. Brooklyn also offers incredible street art. There are several neighborhoods filled with great murals. The best place to visit in Brooklyn for street art is Bushwick. A conglomerate of street artists called The Bushwick Collective, made it their goal to transform the neighborhood with its previously grey warehouses into a colorful outdoor gallery. If you would like to learn more about the artists behind the painted walls, take a mural tour walk of Bushwick.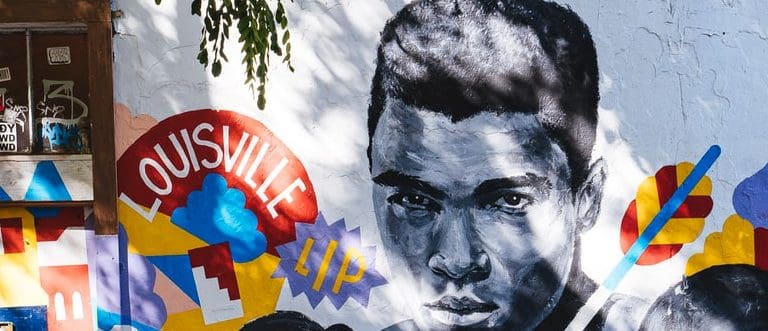 Brooklyn will give you the best views over Manhattan
What does Manhattan not have that Brooklyn has? Panoramic views over Manhattan! The Brooklyn views over Manhattan are some of the best skyline views in the city.
Here's a movers NYC's list the places you should visit for the best views over Manhattan:
Brooklyn Bridge 

Brooklyn Bridge Park

The Out Market

Brooklyn Heights Promenade

Domino Park

Rooftop Bars

Old Glory Lookout
There are many more places you can go to to have amazing views over Manhattan. These are the more notable ones.
Are you ready to move to Brooklyn?
These are just 7 things you will love about Brooklyn, but there are many more! Whether you're moving to make a career change, relocate your family or experience life in a new city, you'll be absolutely charmed by Brooklyn's culture and diversity. In a borough that is this large, you will never run out of people to meet and places to explore. But remember, this is a big borough in an even bigger city which means it will take you some time to find your way around. Don't be shy and get out there and explore! No matter where you're moving from, you will probably need help. If you do your homework you will learn that most moving companies Brooklyn offer relocation services for a fair price.