Sunnyside is an upper-middle-class neighborhood in Queens, NYC. Specifically, it is located in the Western part of the borough. It was established in the early 20th century by the Irish. The planned community, Sunnyside Gardens, is one of the first that have ever appeared in the United States. Now, what does all of this mean to you and your possible move? Before searching for the many moving companies NYC has to offer, you want to learn a little about this appealing neighborhood. Take a look at these 7 quick facts you didn't know about Sunnyside, they will surely help you with your decision. This article will include some useful facts about Sunnyside, so stay with us until the end!
One of the first facts you didn't know about Sunnyside: small, but accessible
Sunnyside is a neighborhood with a small-town feel, but it is as accessible as a big city. It is only 15 minutes away from Midtown Manhattan! There are a whopping four stations in the place, with bus lines for those who do not own a car or want to avoid high traffic. On top of buses and cars, residents can also use the 7 train to commute. It makes its stops at Grand Central, Fifth Avenue and Times Square. Due to its small size, it is very common to run into someone you know in the neighborhood. Another good thing is how green Sunnyside is! Despite being in NYC, Sunnyside is is filled with tree-lined streets and parks as well. Perhaps, this convinced you to search for movers Sunnyside NY has available, but that's not all! The second fact about Sunnyside is that it is affordable to live in!
The rental median asking price, as of November 2021, is $2,050.
For the same period of time, the sales median asking price, it is $388,000.
Because of these two numbers, the housing costs are below average compared to the rest of the city. Quite affordable!
Do keep in mind that living in NYC in general is expensive. All costs will be above the national average.
Sunnyside is also dubbed the perfect place for young professionals to live in.
For the most part, people in Sunnyside resort to renting instead of buying their homes.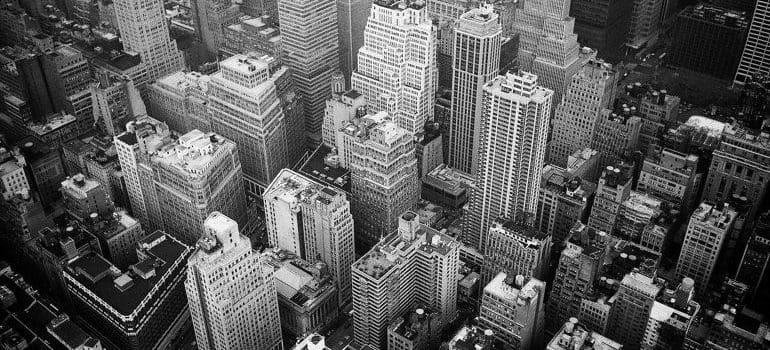 Sunnyside is a good choice for living with your family, especially children
Many movers Queens has to offer will help you move to Sunnyside, even if you are moving with children. You might be wondering why Sunnyside is a good choice for families to live in. The answer is quite simple. The third fact of this article is that the neighborhood's small size will allow you to raise your children safely and in a calm environment. Once they grow big and strong and once it's time to send them to school, you won't have to think too much. Sunnyside has around 400 public schools and 382 private ones. There is a variety of elementary, middle and high schools in Sunnyside. You will have a hard time making a choice, but we are sure that you won't regret it. The Sunnyside median household income is $63,058, which is just a little above the national average, which is $62,843. On top of all that,
Sunnyside is the 34th of 229 neighborhoods of New York City in terms of diversity;
placed 44th on the list of best NYC neighborhoods for young professionals, and;
Sunnyside reached 60th place on the list of best NYC neighborhoods to live in, which is the fourth fact of this article.
Diversity is a big plus
Because of its historic origin and influx of immigrants, it's a well-known fact that Sunnyside is a very diverse neighborhood, which is the fifth fact of this article. When going out to eat or going out for a drink, you'll have endless choices. The many restaurants, tree-lined streets and residents contribute to this cozy but diverse feel. In general, you wouldn't have a hard time finding something to do and someplace to go in Sunnyside. There is a little bit of everything for everyone's taste, including you. Food from Latin, Asian and European cultures comes together as one in this little food haven. You can do your own research and digging and use TripAdvisor to find events and restaurants you might be interested in. Or, you can look at our three suggestions:
For Middle Eastern food and Turkish delights, Mangal Kabob is a great place to visit.
Sunnyside basically exists thanks to the Irish, so it would only make sense to visit a pub and try authentic beers. Donovan's Pub and The Courtyard Ale House will keep you coming back for more, for sure.
If you are in the mood for something fancier, Venturo Osteria and Wine Bar will pique your interest with their Italian dishes and locally sourced ingredients.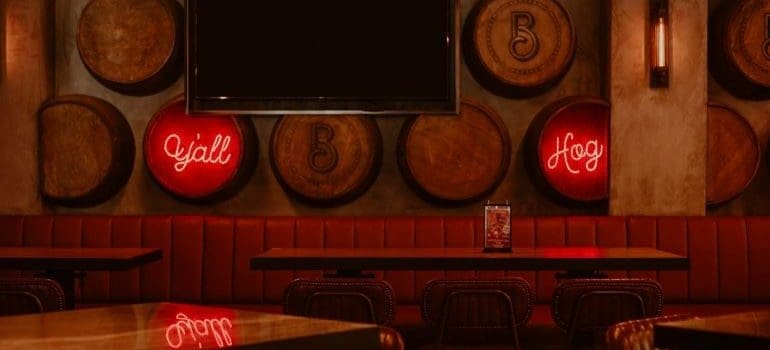 The last two facts you didn't know about Sunnyside will definitely seal the deal
If the previous five facts weren't enough to make you look for local movers Queens has available, this will surely do it. There's always something going on in Sunnyside. On top of that, Sunnyside is a great place for anyone who's into outdoor recreation. Even if you're too lazy to go far from home to meet up with friends or just go out for a coffee, every place you can visit is nearby. Perhaps the most attractive place in Sunnyside is the Clove Lakes Park. It has three baseball fields, a basketball court, two areas for dog runs, a fishing area, a paddle boat area, a football field, fitness path, soccer field… Whatever you can think of, it's definitely there.
At the end of the day, your home is where you make it
These 7 quick facts you didn't know about Sunnyside might've helped you make sure that moving to Sunnyside is the right choice. However, it really doesn't matter where you move. It's what you do after moving that matters. Go out and make friends, get acquainted with your surroundings and make Sunnyside your own little haven. Whenever you're ready, call Teddy Moving to help you with your relocation, and then kick back and relax.