Have you spent months and months searching for a new house? This must have been an extremely exhausting process, especially considering the current market. After you find your perfect house, it is time to organize your relocation. This is yet another stressful time that you have to go through in order to live in your new house. Everyone's dream is to own a property, a space for themselves. There is probably nothing better than a house. Once you move to your new house with moving companies NYC, you might experience something that is called buyer's remorse. Here are five ways you can use for avoiding home buyer's remorse. 
What is buyer's remorse?
Unfortunately, everyone experiences buyer's remorse at some point in their life. Have you ever waited so long to buy something new, for example, a laptop or phone? After using it for a day or two, you realize that this gadget it does not meet your expectations. It is still quite disappointing even in this case. Now, if you replace this phone or laptop with a house, your disappointment is never-ending. You cannot easily replace your house as you can do with your gadgets. Nor can you go and replace the house as you can do with your gadgets. For this reason, home buyer's remorse is much more serious. You can hardly go back and purchase a new house when you already hired local movers NYC, organize the entire relocation, and transport your items. therefore, you should definitely avoid it if you have a chance. 
Basic ways to avoid the remorse
The most basic way to avoid buyer's remorse is to be realistic about your expectations. You can hardly find a house that is perfect and without anything to fix. You can definitely find this type of house but it is going to be very expensive. If you're moving to Queens with movers Queens, purchasing a house can be costly. For this reason, many people opt for a fixer-up so they can save money. this is a good way to save money but it also creates a situation where you might be disappointed by your choice. Therefore, you should try to be realistic about your choices. Do not build your expectations too high because any house won't be able to meet them. Then, some sellers might be motivated enough to quickly sell their house, so they might include fixes and light renovations as a stipulation in the contract. 
You should know your options
One of the worst mistakes a person can make when purchasing a house is not doing market research. It is extremely important to be aware of the market surrounding your future house. The same goes when you want to hire Glendale NY movers. You certainly don't want to hire the first movers that you find. You have to see what other options you have when it comes to movers. The first ones you find don't mean that they are the most reliable, affordable, or if they offer quality services. The same goes when purchasing a house. You should look around the neighborhood close to the house you plan to buy. You may find other houses in different locations for a better price. These houses might need fewer renovations. For this reason, make sure that you are well familiar with the area and not only focused on one house. 
Ask a professional and get the house checked
First of all, you need to make sure that you don't bid either too high or too low. If you go for a higher price, you will get a house for certain. However, you might end up paying over the market value for the house. This will not be an ideal situation if the house ends up having a lot of problems. On the other hand, if you offer too little, you might not get the house in the end. This is why it is important to use a real estate agent who knows the market well. After all, a real estate agent should help both parties to reach a satisfying conclusion. Hiring a real estate agent is not enough. You should also hire a house inspector before Queens residential movers to see about the condition of your future house. 
More tips for avoiding home buyer's remorse
There are more ways to avoid buyer's remorse.  
Requests to Waive Contingencies – if you have an appraisal contingency and the appraisal is low, you have more choices. The appraisal contingency is related to home inspections and it can be a very helpful tool during negotiations.

 

Going to showings – make sure to make notes right after showing every time, so you can make your decision faster.

 

Price range – you should not focus only on the houses that are at the top of your price range. even though you might find houses in this price range more to your liking, you're going to be outbid almost every single time.

 

Compromises – it is almost impossible to find a house that has all the things that you want. Usually, you would have to compromise location, one bedroom, a big bathroom, or something similar.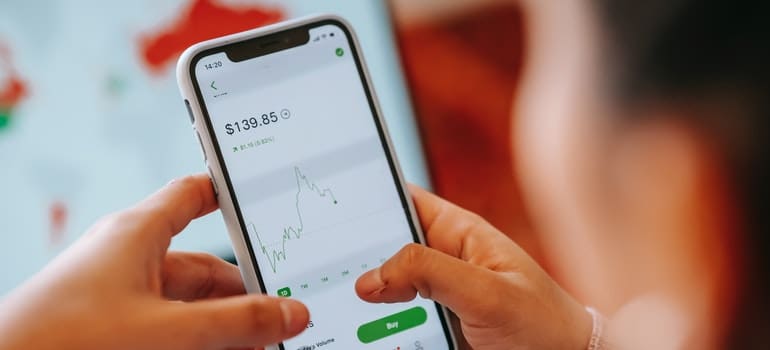 How to deal with buyer's remorse?
As you can see, it is important to check all the options before you make your final purchase. Unless you don't have any other choice, you should take your time and truly look at all the houses. In addition to this, it is extremely important to properly inspect the house before you make an offer. You should know right from the start if the house has some serious problems, whether you can negotiate with the seller about those problems, and if they are easy to solve. Avoiding home buyer's remorse is not that difficult if you know what to do. Since buying a house is a huge investment, you should make sure that you made the right decision before signing all the papers and transferring the money.