Moving is a life experience that happens a few times during the life of an average US resident. But no matter how many times you are moving, a good piece of advice never gets old. There is always something new to learn, a new company you heard about, or a new packing skill to acquire. Remember that your relocation tips are valuable to others, as well. That is why you should always tell friends about your moving experience. One of the best moving companies in NYC emphasizes the significance of sharing your relocation journey with other people.
This is why you should tell friends about your moving experience
Spreading a good or bad word among your friends about a service you used might ease their future relocation endeavors. Owing to your advice, they might take a shortcut through their moving process. This is why it is recommendable not to keep your moving experience to yourself but share it as much as you can. With your guidance, people might be more aware of the several key points when it comes to moving:
good planning
smart packing
organizing daily life around the relocation process
hiring a reliable moving company
post-relocation tasks
Good planning
Planning and logistics are a major part of the moving process. You should emphasize this information when telling your friends about your move. When people dive into their relocation and hire residential movers NYC, they must be aware that smart planning gets half the job done. Inform them of the importance of making an inventory and categorizing the household items. When you map out the entire moving process, you become aware of all tools and actions necessary for the relocation. If you start preparing on time, chances are you will finish packing and cleaning before the moving day. Good organization will help your movers better perform the moving process. People who are moving should have a detailed plan. Everything else should be in the hands of the your preferred NYC movers.
Smart packing
Many people are not familiar with packing techniques. Sharing your skills and knowledge with them will help them safely transport their stuff to the new home. Show them how to pack fragile items so that nothing gets damaged. Let them know they should dismantle bulky items like furniture and wrap them into blankets and bubble wrap. Also, they should know which moving supplies to buy. The order of packing is also important. Tell your friends to pack first the things they do not use, or rarely use. Documents, medications, valuables, and all the items that should be on you on a moving day are to be packed last. In case your friends are moving long-distance and struggling with packing plenty of stuff, recommend a good packing service NYC. A good relocation company should be able to perform the complete logistics of the relocation.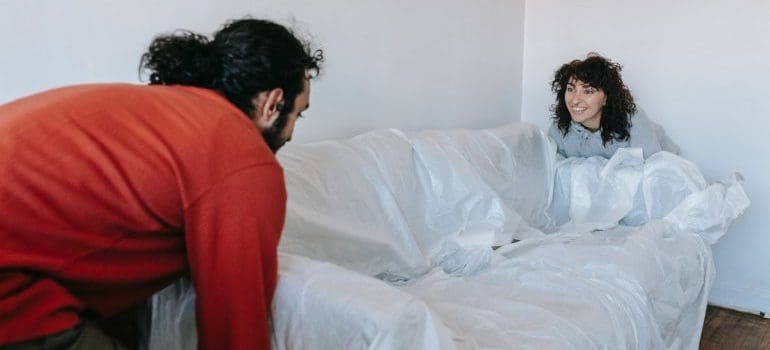 Organizing daily life when moving
Not everyone is aware of how strenuous moving a house is. Having a full-time job and raising a family while moving is not an easy thing to handle. That is why a useful tip from a friend may come in handy. Your friends can learn from your mistakes as well. That is why it is important to share your moving experience with them. If any of your moving plans backfired, you now have the knowledge to pass on further. Tell them what went awry and how to avoid that. Especially when it comes to organizing daily chores in the midst of moving. Prioritization is the key to an organized life.
Hiring a reliable moving company
The best thing you can recommend to your friends who are moving is a reputable moving company. If you had great cooperation with the top-rated local movers in NYC, why not mention them to your friends. Instead of letting your friends spend hours reading reviews and searching for a reliable company, recommend the movers you were happy with.  offers a variety of moving-related services. Whether you are moving locally or internationally, they have the know-how and equipped staff to conduct your relocation. No matter if you are moving to a new house or office, they are at your disposal. For those in need of storage space, this renowned company offers the best solution. By sharing your moving activities with people close to you, you are saving them a lot of time and energy.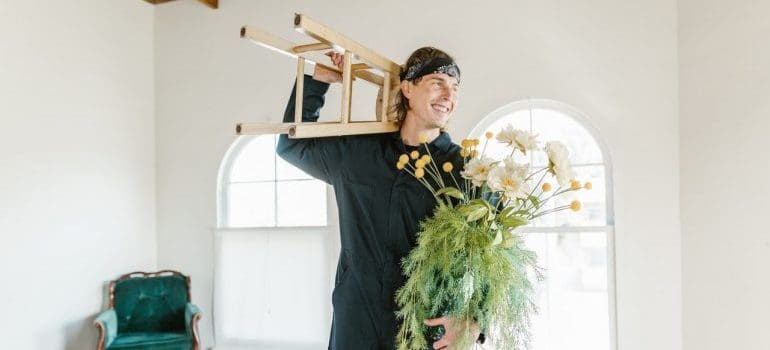 Post-relocation activities
One of the things you should inform your friends of is what to do after the relocation process is over. Checking if water and electricity are up and running is number one on the post-relocation to-do list. Then comes unpacking. With the assistance of the checklist made prior to moving out, unpacking can go fast and smooth. Updating documents is surely a task of utmost importance and it is done easily via the US Post Office. After finishing the most important activities in a new home, you can devote your time to cleaning and decorating your new living space.
Sharing is caring
People appreciate a helpful piece of advice, and this is why you should always tell friends about your moving experience. The fact that many people read online reviews shows that they care about other opinions. If you are happy with the moving service from the company you chose, be kind and spread a good word. Come up with a positive online review and share it on customer review sites and social media. As for your friends, they can benefit a lot from your experience. They will know which common moving mistakes to avoid and what to focus on. With your assistance and with the help from the top moving company, people close to you are guaranteed to have a seamless relocation.