When looking for a new place to stay in Manhattan, prices can vary depending on what you want. While Manhattan is extremely expensive as is, the price for relocation will vary depending on what services you may need. As a general rule of thumb, know that DIY moves are generally less expensive than moving companies. Also, residential costs will cost a lot less than a commercial move – that is, if you're moving your business somewhere. Based on that, you should have a vague idea of what kind of prices you're going to be looking at. Many moving companies, such as Teddy Moving and Storage, have free estimates that are available on their websites. By checking several companies' offers, you should get a good idea about Manhattan residential relocation costs.
Choosing between a DIY relocation or hiring a moving company
You first ought to decide whether you want to move all the stuff alone, or hire professionals. There are both good and bad sides to both of them. DIY moves are traditionally cheaper, but require more skill and time. You will need to sort out the whole relocation process yourself, and unless you own a big truck or trailer, you'll need to rent a vehicle. You will also need to pack everything by yourself, and carry it down and up the stairs. On the other hand, hiring last minute movers NYC offers is going to cost you more, but that's the end of your troubles. The exact price is going to depend on multiple factors. Those can include:
How far within Manhattan are you moving?
The number of items will also influence your Manhattan residential relocation costs. Usually, moving companies will calculate them depending on the size of your apartment (for example, "1 bedroom", "2 bedroom" etc)
How accessible is the place you're moving out from and the place you're moving into? Does it have an elevator, stairs, what floor, and so on?
What's the moving day? Is it close or a few weeks ahead? The closer the moving date is to the date you hire the company, the price is going to be bigger.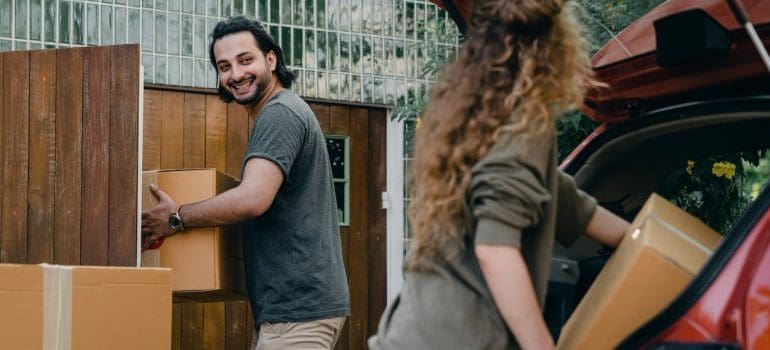 Doing a DIY residential move in Manhattan
If you have a car, you could also do a DIY move. It'd mean you'd need to go to your new place a couple of times and carry as much stuff with you as possible. You'll also need to take them inside. Alternatively, you could have people helping you, to speed up the process. That's something frequently do when they decide they aren't going to hire any moving companies Manhattan offers. That will also keep the prices down. However, calculate is the money worth it when compared to how much time you're going to lose. A good metric could be your hourly pay rate at your current job. When doing a DIY move, people will usually take a few days off to have more time to focus on the move.
See if moving by yourself is worth it when compared to how much you're going to lose on your next paycheck. To get your estimate of Manhattan residential relocation costs when doing a DIY move, consider the price of gas you're going to need for your vehicle. Multiply that price by 2-3 times, since you're going to need back and forth. Also, it's a good idea to also calculate your time and effort. In the end, it might be cheaper to hire a company. On the other hand, you could always hire a company to do all the packing, with you moving the things yourself. That can be a good way to save both time and also money.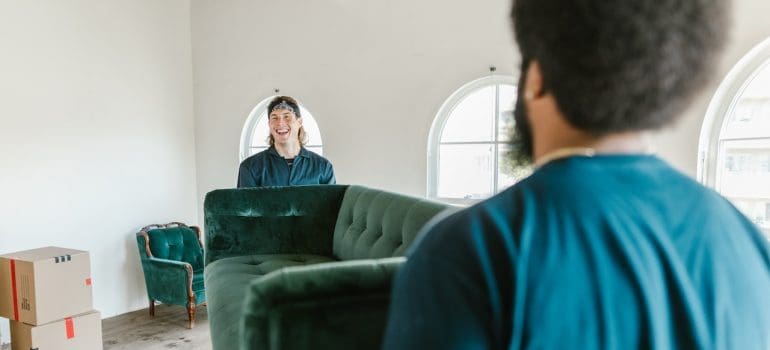 Services you might need for your Manhattan residential relocation and related costs
There are lots of different services you may require when moving. A lot of people like to hire a moving company's packing services. That means they're going to pack everything in your house for you. On the other side, there are other good services, such as junk removal or storage. If you have a lot of things, it's good to either declutter them or store them somewhere in case you need them for later. Decluttering is a great thing, as a way to keep the prices down, by having fewer items that need to be relocated. If you're looking to save a few bucks, packing by yourself is a good idea since it will lower the overall bill the company delivers to you.
Depending on all the services you require from the company, the bill is going to increase. As mentioned previously, see if this is worth it by comparing it to your paycheck at the end of each month. You're going to lose either a lot of time by doing a DIY move or some money by hiring a company. Either way, you're going to lose something, so make a good decision. Luckily, there are a ton of local movers Manhattan has, so finding a few good options is great. Some of them are going to be cheaper than others, so use that to your advantage.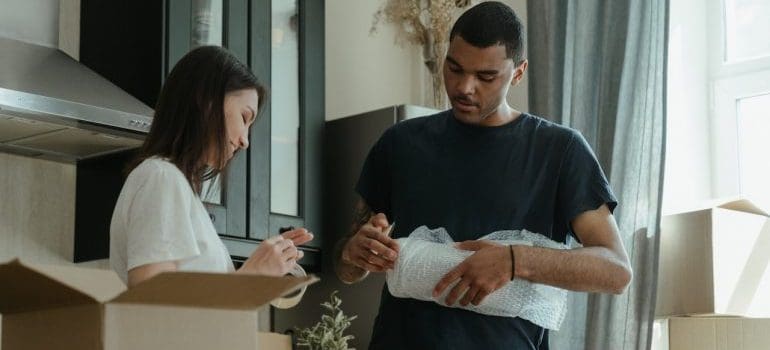 Your way of assessing Manhattan residential relocation costs
In the end, it all depends on what you need and want. The prices are going to vary a lot depending on specific companies, or the distance you're traveling to your new apartment or even house. Since the prices in Manhattan are already high for both renting and buying property, you'll want to save a few dollars on the relocation. As explained above, there are both pros and cons to either kind of a move. You'll want to compare the exact prices yourself and see if hiring any Manhattan residential movers is worth it. You could also ask your family and friends whether or not they have any experience with relocating to Manhattan. That should give you a good idea and estimate of Manhattan residential relocation costs. Calling the local moving companies and asking for a generalized free estimate should also give you ideas about the prices and other related costs.