After careful consideration, you have decided to buy a vacation home. This is one of the most exciting events in one's lifetime. Maybe you have recently returned from a vacation and you are still under the impression of a nice holiday time. Or you may wish to invest some money in a new property hoping that you will save enough for your kids' college. Also, this may seem like a dream to spend your vacations close to the beach, on the mountain, or in some popular area such as Hoboken. Whatever the reason, help from one of the moving companies NYC would be necessary to transport the goods. Also, this kind of investment has many positive sides. However, it also has its downsides, especially if this is your first time buying a vacation home. Discover in this article all about buying a vacation home in Hoboken.
Get to know Hoboken
When buying a property one of the most important things to do is to take your time and check all the necessary information about the place of your interest. In addition, purchasing a vacation home can also be an overwhelming procedure if the place is completely new for you.
The city is only 5 miles from Manhattan, and it is one of the areas with the most population. This place offers a wide variety of restaurants, bars, and other great amenities. Regarding neighborhoods, there are two locations to think about. You can buy a property either uptown or downtown and movers Hoboken NJ can help you with relocation. Locals say that the northern part is richer and quieter. The costs of living are lower than in NYC and the public transportation and connection to NYC are also very good.
Buying a vacation home in Hoboken
One thing is living in a particular area, and a completely different thing is having a vacation home there. You have to weigh the pros and cons when buying such a property. You have to be aware of the fact that this is an investment that will increase in value over time. Also, the prices vary depending on the location where you buy a property in Hoboken. If you go closer to the water where you can see Manhattan, the price of your property will increase and you will get more money for rent. Movers in New Jersey say that more people prefer to move closer to the coast since there they can experience beautiful city views. Unlike beach resorts, you can rent a city property throughout the year and make this your passive income stream which you can save or invest further in a new business.
You can save on your vacations
When buying a vacation home in Hoboken, you will always have a place to stay for your vacation. Depending on the season you choose for your vacation, you will have different expenses.
If you decide to spend a winter holiday here, you should know that Hoboken has a humid subtropical climate with cold winters. In that case, you will have more heating, just like your guests. You will save a great deal on renting a vacation home. Movers NYC to NJ can help you transport goods for your vacation home. In addition, you can stay longer in your vacation home, since you will not spend money on a hotel. Finally, if you are working remotely, you can bring your work equipment as well and stay as long as you want. Thanks to great access to NYC, you can pop up to the big city any time.
 Cons of buying a vacation home in Hoboken
Although the city is smaller than NYC, its costs of living are higher than the national average. It will not be easy to find an apartment that costs less than $300,000. In addition, you will have to pay property taxes for your vacation home. Still, all this can pay off since you will be earning money from renting the property. Hiring a packing service NYC can come in handy, but you will have to buy all the furniture and everything just like this is your second home. In addition, you will have to keep your new vacation home safe and maintain everything that potentially breaks. From bursting pipes during winter, security cameras, heating, and utilities, to buying additional home insurance. Also, you might not want to spend every vacation in Hoboken and you would like to change the scenery.
Additional things to consider when buying property
Next to home price and property tax, you need to consider other things as well. Hoboken is a great place to invest in your vacation home.  Theater lovers can enjoy free Shakespeare plays in Frank Sinatra Park. Due to its large Italian population, your guests will discover many great festivals such as the Hoboken Italian Festival, Feast of Saint Anthony's, and Saint Ann's Feast.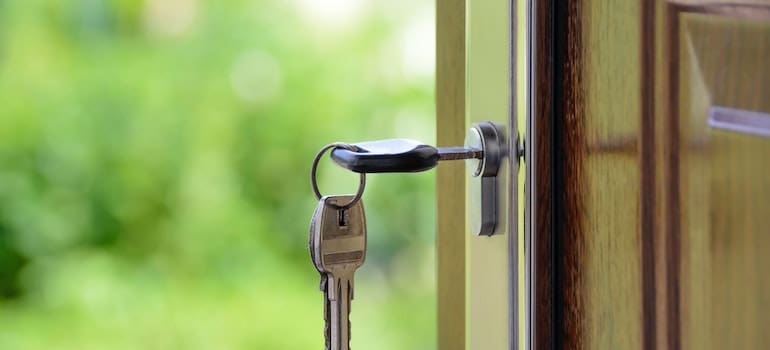 In addition, this is the birthplace of baseball. So baseball fans would come and rent your vacation home to visit Elysian Fields where the famous Knickerbocker Club used to play baseball. A good thing about buying vacation property is that you can always resell it in case things do n0t go as you planned. As its value increases over time, check the selling market when it would be the best time to sell the property.
Buying a vacation home in Hoboken is a great way to invest your savings. You will not only earn money from renting such a property, but you will always have a great place to stay and spend your vacations there. However, you need to be aware of the fact that you will also need to invest in security, utilities, and insurance and that in the beginning, you might have more expenses. But this will change over time once you start renting your place and getting good reviews from your guests. Finally, if it will improve the quality of your life, then you should go for it. Then start with the items you will not need right away.