If you feel the time has come for a change, there is no time like today. Moving to New Jersey can be the right decision for you right now. Fall is the time of transition. As the last days of summer go by, you're moving plans should progress as well. New Jersey life may please you better if you're tired of New York. Queens is a lively neighborhood with plenty to offer. However, a change of scenery is always a smart idea. Living in New York City is often romanticized, but can in reality be chaotic. Therefore, contacting a moving company like Teddy Moving and Storage NYC could be your next logical choice. As you contemplate moving from Queens to New Jersey during fall, you should know what to expect from it.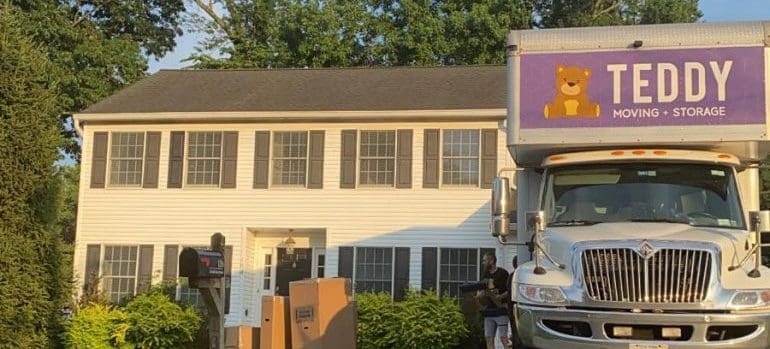 Moving from Queens to New Jersey during fall is not that hard to pull off
Moving in the fall is a great idea. First of all, there are a lot of fall discounts. Hiring professional moving services is much cheaper in the fall. Most people plan moves during the summer. Therefore, movers often have their busiest season then. In addition, gas prices can be lower in the fall. If you want to be practical, moving during fall is a great idea. You can expect to get a good price and a fair deal. However, there is bad weather to contend with. You need to be prepared for everything that awaits. In order to brace yourself, it might be a smart idea to: 
pay attention to the weather conditions when setting the date for your move

put out extra protection for your furniture and perishable belongings

plan the moving day itself with attention to detail, including putting out warm clothes
New Jersey lifestyle might be different than what you're used to
Once you agree on the details with your interstate movers NYC, everything will be easier. At least when it comes to the moving process itself. Having professionals on your side will make everything go faster and smoother. However, moving to New Jersey specifically can be challenging for a New Yorker. After all, it's a smaller state. Even though it's still one of the wealthiest, you need to consider some things before moving. If you're used to the typical New York lifestyle, it's time for a change of attitude. Living in New Jersey is a bit different. It offers a quieter and calmer environment. This isn't a bad thing. Therefore, it can be a welcome change after the crowded streets of New York. If you're looking for some peace and quiet after years of street noise, you're headed in the right direction.
Fall can be a great time to move from Queens to New Jersey
Living in New Jersey has a special feel to it. Moving there is something you need to be ready for. It's quite different from New York. The characteristic view everyone recognizes is a white-picked fence aesthetic. It's perfect for family life. If you're looking for a peaceful neighborhood with good private schools, New Jersey is the right place to look. Furthermore, moving in the fall is an ideal time. That's when school starts. Even if you're kids are still too young, you can move to New Jersey and test the waters. Fall is also an ideal time for the move as you get to experience the weather shift. Once you spend your first winter there, you'll know exactly how long you wish to stay in New Jersey. Furthermore, spending some of your favorite holidays there will make it feel like home. You'll be able to get adjust easier that way.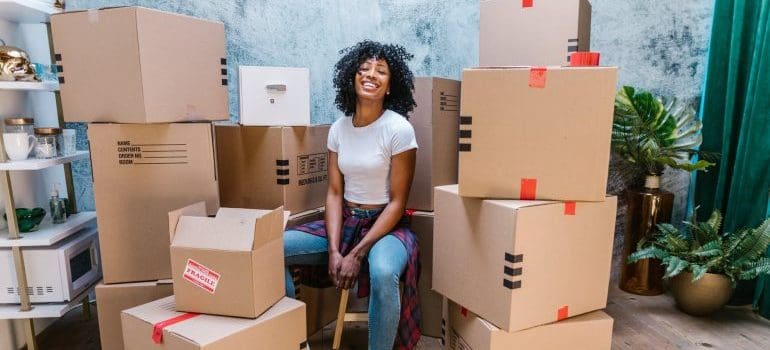 There are certain cons when it comes to living in New Jersey
Of course, there are certain downsides to living in New Jersey. The first thing we should mention is the weather. It's notoriously difficult to handle, especially in the northern area. High humidity can pose a big issue for some. Therefore, it's best to do your research on whether or not you could live in such weather conditions. A great thing is that you don't have to move to some of the more urban areas. Therefore, look for a solution in some of the less crowded areas of the city. After all, you're moving to get away from the crowds. The good news is that you'll still be close to New York City. It won't be too hard for you to go back for a quick visit whenever you feel like it or have the need to. This can be your perfect opportunity to have the best from both worlds.
We can help you to get to New Jersey in style
Now that you have a general idea of what Moving from Queens to New Jersey during fall might look like, it's up to you to decide. There are both pros and cons to it. You need to look at it from both sides. In the end, it depends on what you're looking for. Only you can know whether the New Jersey lifestyle is the right thing for you. However, if you decide to move there in the end, you're going to need the help of professional movers. That's where we come in. Our moving company can help you by making the transition easier. Therefore, if you've decided to move, contact Teddy Moving and Storage NYC and we'll help you get there faster and easier.