If you have decided to relocate to Connecticut from NYC, it is not advisable to go through this process on your own. This especially goes if you are relocating for the first time. Instead, put your trust in Teddy Moving and Storage NYC to give you a helping hand. Not only will all of your belongings remain undamaged but also the entire moving process will be over on time. There will be no delay because professionals will take care of your relocation. Get in touch with us and you will realize that moving from NYC to CT can be stress-free.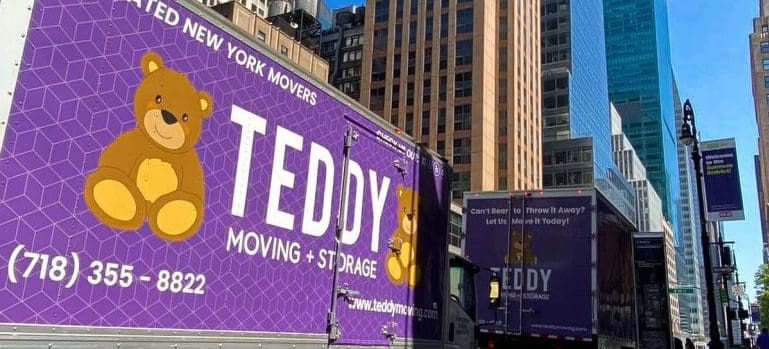 You are making a great choice if you want to live in a less crowded place
The main reason why people have relocated to Connecticut, especially during the pandemic, is living in a non-crowded place. Should you relocate to Connecticut, you will have a chance to choose among different cities and neighborhoods. Each of them is safe and it will be a great place for you. You will get your peace of mind and you will surely not regret having made this decision. In addition to this, if you have a family, this will be the perfect place for raising your children. They will be much safer than in a bigger place, that is for sure. Therefore, start looking for a new home and hire a moving company. It is advisable that you start preparing for the upcoming relocation on time.
Moving from NYC to CT will be much easier if you have a professional by your side
Hiring a professional and experienced moving company to help you relocate is the key to a successful move. Should you put your trust in us, your relocation will be as smooth as possible. We are going to complete all of the moving-related tasks and your part will be thinking about how to organize your new home. As a matter of fact, the services our company can provide you with are:
Teddy Moving and Storage has got you completely covered- just think about what services you would like to add to your contract. Our main goal is to keep you satisfied. Let us know what you would like us to help you with and we will start making a plan for your relocation.
Your belongings are going to be in safe hands
Transport is not the only part of your relocation during which your belongings should be paid special attention to. The packing part is also very important. Our skilled professional packers are going to complete this task on your behalf. Not only will they be careful with fragile items but they will also make sure that all of your belongings are properly packed.
This means that we are going to bring the packing supplies and start packing the items as soon as possible. Once you come to your new home and start unpacking the boxes you will see that not a single item is damaged. This will help you preserve your peace of mind and it will surely boost your mood. It will be possible for you to enjoy the comfort of your new home from day one.
Feel free to ask for a free moving estimate
Something that may affect your decision on whether or not to hire a professional mover is how much your relocation is going to cost. Should you ask for a free moving estimate, you will see that our moving rates are quite competitive. In addition to this, there will be no hidden costs. The moving estimate you are going to get will be transparent. You will clearly see how much money you are going to need for each service you add. Naturally, if it happens that some things are not that clear, do not hesitate to get in touch with us. We are going to clarify everything and we will make your moving to Connecticut more than smooth.
It will be possible for you to enjoy on your moving day
Should you make us your moving partners, one thing is certain- everything will run smoothly. Each detail will be planned and thought of which means that you will avoid all the stress on your moving day. You will know that not only your belongings but also your time is in great hands. We do not like wasting anybody's time and you can be sure that there will be no delay during your moving process.
Feel free to start thinking about how to organize your new home and where to put certain pieces of furniture. Take some time to rest before your move t the State of Connecticut because a professional team of movers is by your side.
We are here to answer all of your questions
This is certainly something you should always bear in mind. We deeply care about our clients and this is why we are always at your disposal. Either if you have decided to relocate or if you have some questions concerning your relocation, feel free to get in touch with us. The representatives of Teddy Moving and Storage NYC are always ready to provide you with the needed pieces of information and make your moving from NYC to CT a smooth sail. Should you put your trust in us, you will be provided with premium moving services and you will be surrounded by more than friendly movers. Therefore, wait no longer and give us a call today.