Relocating home is hardly enjoyable to anyone. But it is something we must do when the time comes for it. And there are many moving tasks you should handle during these tough times. One must cover the moving budget, create a packing plan, search for local movers NYC, and much more. So, we will try to make it all a bit easier for you by providing a few moving day tips. Some of it might be helpful and create a more enjoyable moving environment. Let's take a look.
Create your moving plan first
We will begin this journey with the moving and inventory checklists. Those two are crucial if you want to keep yourself organized and up to date. If you do not have it all sorted out on paper, you can get lost or forget something along the way. Therefore, start inspecting your home thoroughly. Check all areas inside and outside your home. Yes, this includes the loft, garage, basement, shed, or any other space you have on your property. Usually, we stash old, seasonal, and rarely used items there so you shouldn't forget about those as well. Then, list all your furniture and belongings on the inventory list so you'll know how many packing materials are required. More importantly, you'll know how hard your relocation is and if the environment is safe to work in.
Moreover, your Teddy Moving and Storage team will need the basic info to prepare everything needed for your relocation. Who knows your home better than you do? And if you do this right, your movers will have an easier time providing you the better moving service and more precise moving quotes.
Schedule your movers on time
Now when you have your moving plan and the inventory list in hand, you are secured and ready to start looking for the right moving team. You will easily find them on the internet. Just browse through the local moving companies until you find something you like. Compare prices and services of course. And read a few reviews, social media comments, blog posts, and feedbacks. This way you can confirm if your movers are legit or fraudulent. Moreover, you want to confirm if your movers possess the following:
Licenses and permits.
Tools and equipment.
Experienced manpower.
Moving insurance.
Sizeable moving vehicle.
And of course, you can ask them whatever you like. But the most important question at the beginning is the one about the moving date. Right from the start, you must confirm if your moving date is free on their schedule. If it is, create a moving contract and move forward with your plans. If you do not schedule movers in advance, you will be able to hire last minute movers NYC. It is up to you depending on your time, budget, and personal preferences. Furthermore, whatever you agree upon, be sure to honor it to avoid additional costs and surprises on a moving day. It is one of the valuable tips for your moving day.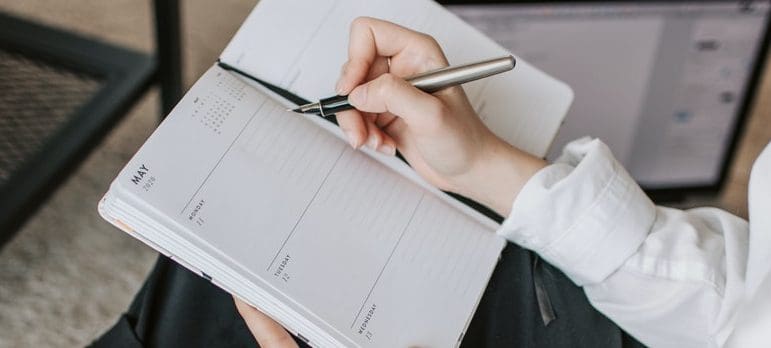 Working on your budget in due time is one of the moving day tips
Obtaining a moving quote is fairly easy. But deciding on a moving budget is a bit harder. To avoid any surprises or running out of money, one of the tips for moving day everyone should know is that you must set aside a bit more than your relocation costs. This means you should have a stretching moving budget. Simply to avoid running to ATM or paying for a service you are not expecting at the moment. Or maybe there will be damages or misunderstandings upon delivery. Whatever might be the case, you should be ready for it. And of course, you must cover all regular moving services, requirements, moving-related responsibilities. So, set aside a budget and then call your residential movers NYC. They will provide moving estimates and then you should compare the two and raise your budget or lower it down.
Be packed and ready
If you are not ready once the movers arrive, they will probably charge you extra. As you already know, movers charge by the hour and if you are still packing and they must help you or wait for you to finish it, that will cost you extra. Not to mention that they might be time-limited and late for another appointment which can create more problems. Therefore, obtain your packing materials on time and pack at least a week before the move. You can leave it for a few days before the move but that is it. And if you have problems with packing or you simply can't keep up with it, consider purchasing packing service NYC. Your movers can bring all materials and pack you completely so you won't have to worry about a thing.
Declutter your space
Movers do not like when they find a cluttered home when they are about to carry stuff out. Your home should have a pathway for movers to safely and freely move with the furniture and boxes. Therefore, you must take the garbage and everything you intend on throwing out the day before. Hopefully, you have time to do it before they arrive.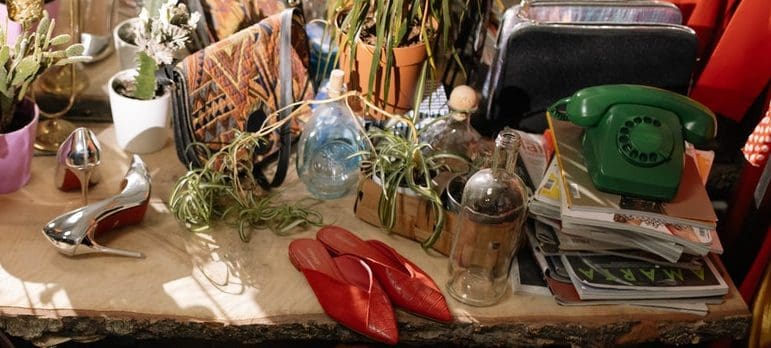 So, locate all old, unused, broken, and not-needed items you have stashed in your home. You should declutter and downsize like a pro and bring all those items in one room. Once you have them all in one place, donate, give to friends, recycle, or throw them out. You can even sell them online or at the garage sale if you have time and patience for it. And do not worry, if you are throwing old furniture out, you can keep those and movers will help you out.
Covering legalities is another among moving day tips you shouldn't neglect
The last thing you must cover before the moving day is your personal documents and legalities. You might need some of it on your moving day, especially if you are moving to another state. Therefore, check your personal ID, driver's license, credit cards, medical records, etc. Have it all updated and ready to be used. You should update all relevant parties as well with the new contact info and address.
And those were the essential moving day tips we have for you. You will surely find your own way and relocate safely and with style. Hopefully, we helped a bit so you can do it easier. Good luck and stay safe.