If you are an art lover, and just moved to NYC, you are in the right place! Now that Manhattan residential movers helped you settle in,  you have time to explore the city. In addition to having some of the world's best art museums and galleries, New York City is widely recognized as the cultural capital of America. Although it is undoubtedly known for its performing arts scene as well, we find New York to be one of our favorite destinations for contemporary and modern visual art. The museums of New York City are extremely large and it's simply impossible to see them all in one day. Manhattan guide for art lovers finds something of interest in New York's museums, along with immersive experiences, and even restroom installations that are fun to watch. Keep reading if we got your attention.
Overview of Manhattan guide for art lovers
Creatives have long considered New York City to be a mecca. You can take a variety of tours and learn about a variety of themes, whether you're into art or history. If you like contemporary or modern art, New York is the perfect city for you. If you're interested in cutting-edge contemporary galleries, such as Pace or the Metropolitan Museum of Art, a guide for art lovers can show you some of the best spots to visit. It's helpful to know where to find discounts and freebies in one of the most expensive cities in the country. Some of New York City's world-class museums and galleries offer free admission on some days. This includes the Guggenheim Museum and the Museum in Chinatown.
If you just moved to the Big Apple, you probably chose some of the best neighbors for artists and art lovers, like Red Hok or Crown Heights in the heart of Brooklyn. If you are an art lover, you probably hired fine art movers NYC to help you settle your beloved paintings and art safely. Before you go out and explore the town, make sure to gather all the information about health and safety policies. Here are our top 3 recommendations:
Metropolitan Museum of Art on Fifth street
The Guggenheim Museum
Manhattan guide for art lovers favorite Museum of Modern Art (MoMA)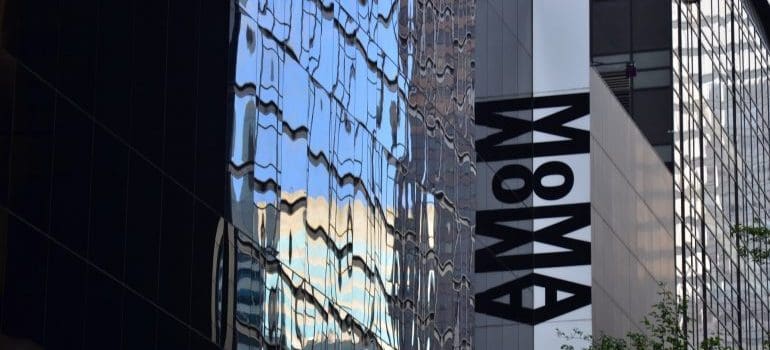 Museums to visit in New York City
Metropolitan Museum of Art
On Fifth Avenue at 82nd Street, you will find the Metropolitan Museum of Art, commonly known as the Met. It is the largest attraction in New York and almost six million people stop by and return again and again. It was founded in 1870, and it holds two million objects in the permanent collection. Among the Met's many famous exhibits are parts of ancient Egyptian temples and associated pieces, as well as ancient art dating back to the Paleolithic era when primitive stone tools were developed. The Egyptian galleries are on the first floor, just north of the Great Hall, and children seem to enjoy them in particular. Throughout the second-floor galleries, you can find paintings by European artists and works by Asian and Middle Eastern artists.
MoMA
One of the most influential and famous museums, which attracts more and more lovers of modern art every year, is the MoMA Museum of Modern Arts in New York. This unusual museum boasts the most impressive collection of contemporary and modern art. This is why it is one of the most important museums in the world. It is located in the heart of New York, in the center of Manhattan. This is the first open-air museum of modern art in the United States.
Its rich collection has works from various fields, such as photography, painting, graphics, illustration, architecture, film, design, electronic media, and drawing. The MoMA Museum also contains a library of more than 300,000 magazine books and documents from various artists. If movers Manhattan settled you in your apartment, MoMA also has a design store for home decor you should visit to get some new furniture, tabletop, or even a lamp.
Guggenheim museum
Solomon R. The Guggenheim comes from a wealthy American family. Along with gaining a reputation and wealth in business, the Guggenheim also acquired a growing art collection. In the early 1930s, a German noblewoman persuaded the Guggenheim to begin collecting unique specimens of painting and sculpture of the time and formed an impressive collection of 20th-century works of art.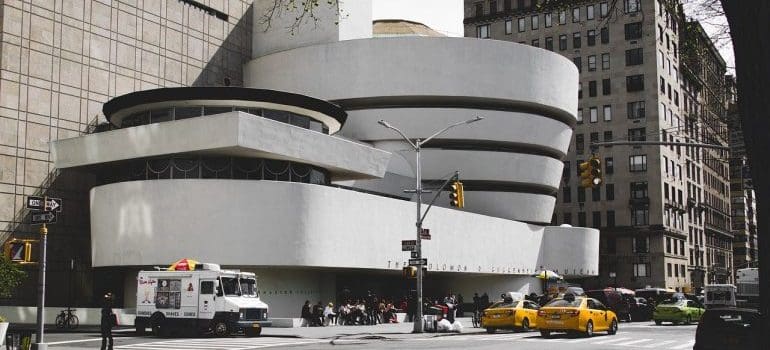 Guggenheim believed that he had to present his large collection of works of art in an equally imposing building and that it should be designed by an architect who would work specifically on that project. He assigned this job to Frank Lloyd Wright in 1943 and had him build the Guggenheim museum. Due to its striking and unique design, the Guggenheim is an iconic part of countless films and television programs. This museum display works by Jackson Pollock, Kandinsky, and Picasso, as well as works by Degas, Monet, and Van Gogh.
Beyond museums
It can be fun to visit New York's major attractions. It can also be stressful, overwhelming, and full of tourists taking selfies. Despite this, there are plenty of attractions in the Big Apple that are less well-known or even hidden from sight. While you were looking for moving and storage NYC offered, you probably explored the city already and found some hidden gems. By reading Manhattan guide for art lovers you will see that there are a couple of artsy locations worth the visit. For example, the Berlin wall in Midtown. Five pieces of the Berlin Wall are now in New York City after the Berlin Wall fell. Make sure to visit the Houdini Museum when you get the chance – it's now in a secret location in New Jersey.