We know that relocating your business to another part of a city, state, or country is something you should prepare for. It will take a lot of your time, resources, etc. Also, moving your business to a new location might make your employees anxious. So Teddy Moving and Storage NYC have decided to help you. We're gonna explain to you how your employees can participate in office relocation. Let's see what can you do and how can you do it!
Communicate with your employees in person
Before you even start or notify anyone, your wife, husband, kids, or customers, talk to your staff first. We know that this is quite obvious but a lot of people skip it, so then your employees will feel like they are left out or not important to you or the company. Reliable commercial movers Manhattan can tell you that notifying them as early as possible is better for you. Some of them may not want to leave or they can't, they have a mortgage or they don't leave all of their family. Maybe their spouse can't leave because of his or her job, even this could be solved, but you must tell them as soon as you are positive.
Now you have to be smart here and think thoroughly about how your employees can participate in office relocation? You should talk to them in groups so the first talk with your managers or supervisors to talk with them in groups of 12 or fewer. They will also be more willing to give you suggestions about the move and new ideas if you engage with them on time. After you tell them all of that then get personal. Start talking with them about potential solutions to the problems that the move may cause. So you could talk to them about them, their families, kids, and how will this all affect them. One extra tip that we like to give as Manhattan long distance movers is to hire a professional. That means that you can hire someone who knows to organize and talk with your employees. Our advice would be one of your best managers or an outside expert.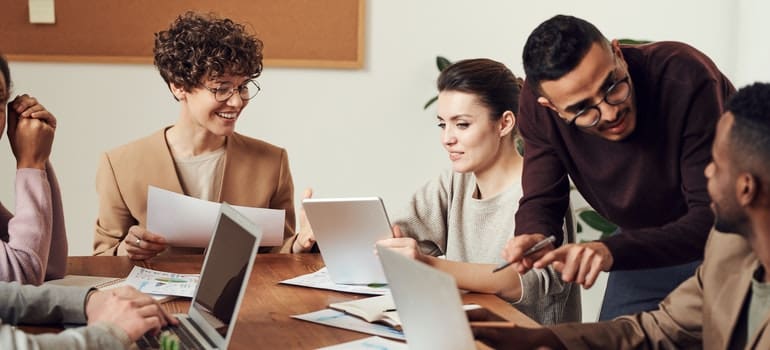 Use online applications to communicate with your employees
Here is where the internet kicks in. You can use some apps like Messenger, Whatsapp, Telegram, or some other apps that are reliable and easy to use. You'll need to share your ideas, tasks, bulletins, pools, etc.  Also, think about talking with HR they could create a survey and they should also talk with employees if they have any uncertainties.  Now if you engage with them on this level and you involve them in the whole moving process, they'll probably share your vision. At least they are going to see what you see and feel what you feel. You should make them feel like it's about them; we know that it is, but if you make it more personal they'll get involved more.
Some of the best movers Manhattan know that clear communication is important but if you share photos, and videos, talk with HR and motivate them, they'll be more than willing to help. Also if they feel that part of your vision is also part of their better tomorrow, then you have a winning combo. We hope that it'll go as smoothly as that!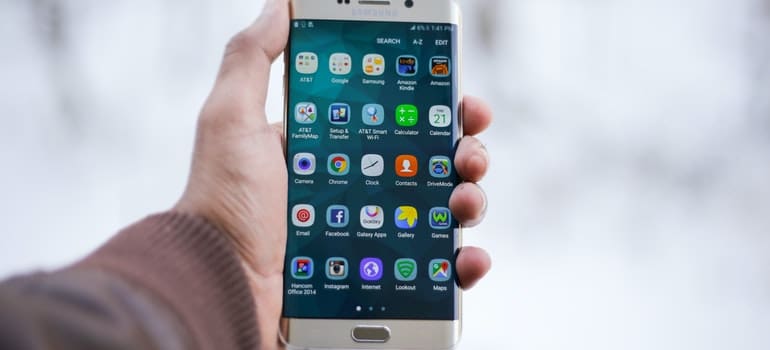 Employees can participate in office relocation activities and get rewarded
Before you even start a move you have to plan everything before and after the move. Most of the commercial movers NYC would like to provide you with our checklist before you move an office:
Check the rent and utility prices
Ask for a free quote from reliable movers
Check the prices of insurance
Storage fees
Administration and agency prices
Notify the employees and customers about the move
Talk with interior designers about renovating
After you've made a good plan and you've motivated them, it's time to award them! The first thing that you should do after notifying and talking to them. Try to resolve at least some problems and listen to employees' suggestions. After that, you should assign tasks. For example, one team can do decluttering, another team could do paperwork, etc. So try to give them some tasks that aren't that hard but they'll be more engaged with them and with the company itself. After decluttering the office they'll probably go through a lot of memories but they'll also clean and throw out unnecessary garbage that's been stuck there for over a decade. Also, they'll know what things are more fragile so they could help movers.
The conclusion
Now let's recap one last time before. Make a plan, check the cost of everything (rent, moving, fees, etc.), and talk with managers and HR. Finally, assign some tasks to your employees and start moving. After the move, you could let them choose some parts or whole offices or let them decorate them as they like. We hope that we were clear, it's nothing hard but remember to stick to the plan at all times. We just didn't mention that if you have expensive things or arts contact fine art movers NYC to help you with these delicate items. You can try to DIY but if something goes wrong it'll cost a lot more. Anyway, those were our thoughts on how your employees can participate in office relocation. We hope that you liked it and that we helped you. Have a nice move!