The sooner you book a move the better. You can get a better quote this way. But, sometimes you are not in a position to do so. Which means that you have way less time to do the same job. Packing can be a particularly difficult task. If you are going to have to pack for a short notice move you will need to be as efficient as possible. It will require a lot of effort. Keep in mind that you will have to spend most of your free time preparing for the move. You will need to multitask since you are limited by time. But, there are several short notice packing tips that may be useful to you. Following these tips will make your move less tiresome. Take a look at the article we prepared for you down below. You might find some useful information there. Let's dig in.
Pack for a short notice move like a pro
As mentioned previously, the key to short-notice packing is efficiency. Keeping track of the time is another thing to keep in mind. It is important to look into your progress from time to time. You will know how much time left you to have at all times this way. Our last minute movers NYC suggest that you combine efficiency with proper time management in order to succeed in this endeavor. Now, without further ado let's get right into the article.
Making a packing timeline
Before you start packing your belongings, we suggest making a list that contains all the things you will pack. They should be divided into groups by certain parameters. For example, you can separate them into groups based on the room they are located in. Or, you can separate them based on the way you will be packing them. Furniture is usually wrapped in foil while small things are packed in labeled boxes.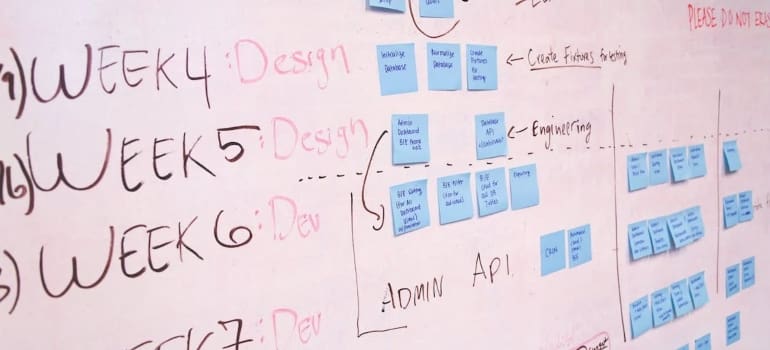 After you do this, check how much time you have before the movers NYC arrive. Determine what you will be packing each day. And, try leaving a few days before the moving day itself. Just so you can leave enough time to fix any mistake you made or to make some adjustments. This is the vital part of the short-notice move. With well-thought time management, there is no doubt you will make it on time.
Getting help
Depending on the date of your move, you might not have enough time to do everything by yourself. There are two options available that could solve this problem for you. The first option is to call a friend of yours or some family members to help you with the packing. Having more people do this can speed up the packing process. The second option is hiring a known packing service NYC that locals recommend. The professional packers are sure to help you pack everything in no time. You will save yourself both time and effort this way. Additionally, you will be able to focus on other things. Or, you can do it to relieve yourself of stress. Either option is considered a smart decision since they guarantee you will pack everything in less time.
Labeling everything
When you are in a hurry, there is a high chance of making a mistake. You might not be sure which things have you packed and which things you didn't. This is why residential movers in NYC recommend labeling everything you packed. You can do this if you are putting multiple smaller in a box for example.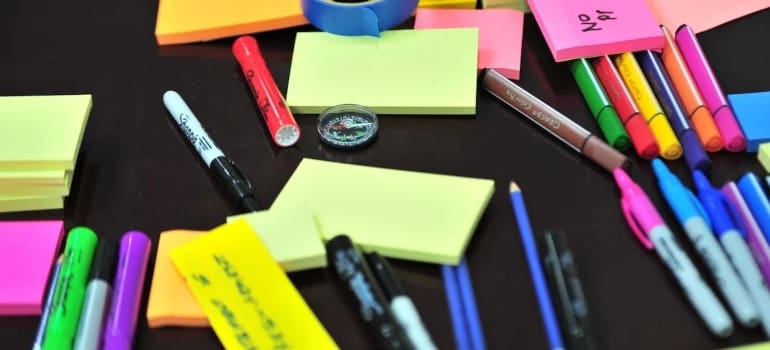 Making a label for it which contains the list of items inside the box can save you a lot of time in the future. When you are unsure if and what did you already pack, you can just check out the labels you made. You will not lose time searching for items you may have already packed. And as you know, time is of utmost importance when you are making a short-notice move.
Packing your belongings in the same place
Most of the things an average person owns can be packed in boxes. Except for large pieces of furniture, most of the things you will be packing will be put inside different size boxes. So, consider making something like a packing station. The tools you will be using such as scissors, tape, bubble wrap, and labels can all stay in this place. This way you will not have to go around your home carrying all this stuff and losing it from time to time. Bring the items to your packing station, put them in a box and use the tools to secure your package. You will save yourself a lot of time this way. As for the furniture, we suggest wrapping it in bubble wrap and leaving it be. Moving it to a different position would just be a waste of effort. Try moving it to the sides of the rooms it is located in so it doesn't get in your way while packing.
Packing your essentials first and the order of packing your items
Do this before you begin your packing. Take all the essential items you will need to have available during the move and put them in a bag or other kind of container. All the important documents, medicine, and personal items. You might lose track of them during the packing chaos you will find yourself in. Another thing worth mentioning is that you should pack the fragile items last. You will be moving packages around your home frequently during the move. So, they better contain something sturdy so it doesn't get damaged when you start to pack for a short notice move.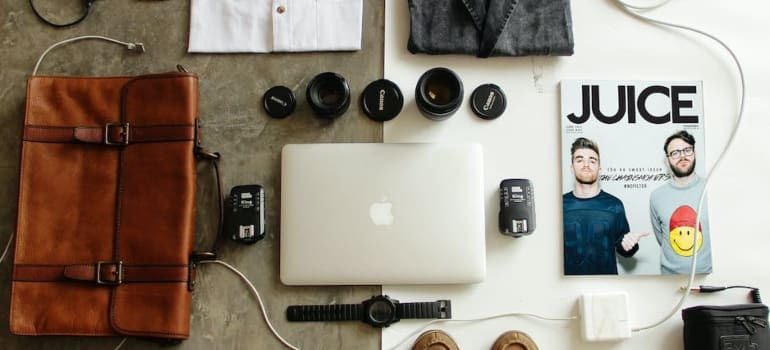 This is all we prepared for you. We hope this advice will be of assistance to you. If you have any questions or need any help remember that one of the best movers in New York City are here to help you. Teddy Moving and Storage is here to help you pack for a short notice move nad assist you in any way we can. Thanks for reading the article. Good luck with your short-notice move!