We've all been there, you procrastinated a bit too much or got caught up in everyday life and moving day snuck up on you. Now you have only a few days to pack your house and organize a relocation. The last thing you want to do is panic in this situation. Breathe, and take a look at our tips. We are sharing some useful ways to pack and move your entire household in less than 10 days. Your biggest helper in this situation will be Teddy Moving and Storage NYC with their team of moving professionals. In addition to hiring movers, let's see what other steps you can take to make your upcoming relocation seamless!
Pack and move your entire household in less than 10 days with ease – here's how!
Moving in a rush doesn't have to be stressful. You can hire last minute movers NYC has at disposal, and you can also follow these steps to ensure everything runs smoothly:
make a relocation plan immediately
clean out everything you don't need
forget about labeling boxes
buy enough moving supplies
keep in mind the additional moving-related details
hire movers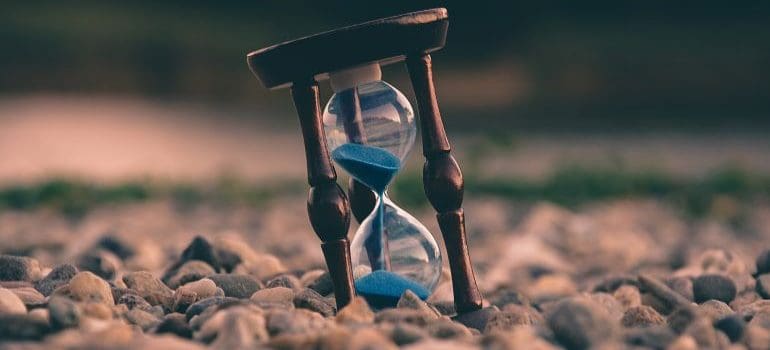 Make a good relocation plan
The first step towards a fuss-free relocation is having a good plan. Sit down and put your moving plan on a piece of paper. Calculate how much time you think you'll need to pack, how you intend to find a moving truck, or at what time the long distance movers NYC are arriving at your home. If you work, you need to count on the fact that you'll probably be tired after work and packing will take a bit longer than you think. Think of any unpredicted situations that can interfere with your packing and moving, and count in some extra hours when you plan your relocation, just in case.
Go through your things and clean out anything you don't need
The fewer belongings you have, the faster you'll pack your household. Even the best packing service NYC offers will be much more efficient with packing your household when you have less stuff. And when you don't have much time on your hands, every minute is golden. So, take the time to go through your things and sort them out. Separate them into piles for donation, sale, or tossing. You want to toss as little as possible, though. It's better to give to those less fortunate or organize a quick yard sale to earn some extra cash before the move. And considering how expensive relocations are, no one will say no to a little extra money in their pocket.
Ask friends and family for help ASAP
If you haven't already, call some friends or family to help you pack and move. No one likes last-minute invites, but surely your close friends and family will come to help you out if they're available. Depending on the size of your household, see if you can get anywhere from 3 to 5 people to help you pack, or even more.  The less time you have, the more assistance you'll need to get everything done as fast as possible. Don't forget to provide food and refreshments for those who come to your aid. After all, that's the least you can do for someone who comes to help you with your short-notice relocation.
Don't focus too much on labeling boxes and packing neatly
Having neatly packed and labeled boxes is wonderful and eases the unpacking process significantly. However, when you have to move in less than 10 days, you don't have time for that. Your goal is to pack as fast as possible, so go through the rooms and just chuck everything in sight into boxes. You don't even have to empty your drawers, just wrap them in some saran wrap and you're good to go. The situation is a bit different when it comes to breakable items. You want to take your time to pack those properly and label the boxes "Fragile" so that your residential movers NYC know to handle them gently and where to put them in the moving truck.
Buy enough moving supplies in one go
Since you're in a hurry, going on multiple trips to the supply store to buy packing material is a waste of the time you don't really have. That's why you want to buy enough in one go. Of course, no one likes wasting money either. You can use an online calculator to get a rough estimate of how many moving boxes and other packing materials you'll need. Based on that you can up the number slightly, just to be on the safe side, but not so much to be at a significant financial loss in case you have some leftover moving supplies.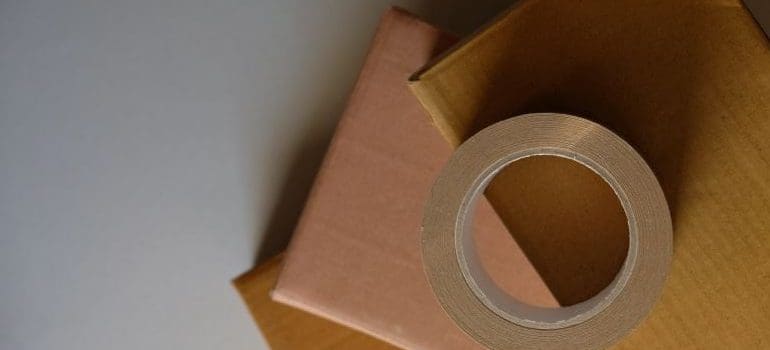 Don't forget about additional moving-related details 
When it comes to moving last-minute, it's easy to get lost in the chaos. You want to stay on top of all your errands and everything there is to do regarding the move, so much so that you forget some important things such as paying your bills before you leave, canceling cable, wi-fi, and other services, or changing your address. You also need to cancel any magazine subscriptions and notify your bank or cell phone provider about the address change. The easiest way to make sure you didn't forget anything is to make a checklist and check off tasks as you complete them.
The safest way to ensure a smooth relocation when you have to pack and move your entire household in less than 10 days is to hire movers
Moving companies will be your best friends when it comes to last-minute relocations. Although hiring movers on short notice is not always the simplest task, there are some great ones that offer last-minute moving services specifically. If you have to pack and move your entire household in less than 1o days, call movers now. Don't wait for too long thinking you can pull off the relocation by yourself if you're not sure. Hiring as much as just packing services or help for loading/unloading the moving truck is a great relief. However, as we already mentioned, it's ideal to get rid of the stuff you don't need. Your movers will be much faster with the fewer belongings you have. Donate some things to Goodwill and decrease your packing load. Don't waste any more time, book movers, get packing, and good luck!