In case your small business is growing slowly but steadily, maybe it is the right time to think about a Manhattan relocation plan. If your gut tells you and market statistics also show it,  the time is now to pack, organize and check out some professional movers NYC to help you in the process. It will definitely be risky since, in Manhattan, you will have a huge competition. However, maybe this will make your business even better, so why not try. Maybe in time, you will expand your business even more. So, since you will have to move to bigger offices, here we will check out a sort of guide on how moving your small business to Manhattan can be useful for you and what is the best way to do it.
Let's see crucial parts of a Manhattan relocation plan
The thing is, moving your business is never easy and cheap. For example, prices are like this nowadays.  We have the packing and moving of let's say a 3,000 square foot space. That will probably cost you around $1,500 and range up to $9,000. The price range will depend on your files and furniture and the amount of it. Also, you need to add the long-distance expenses. Manhattan long distance movers will be a great choice for you if you decide to take this step. More square feet also mean more money, just have that in mind. Let's check out now what you need to pay attention to the most:
find reliable movers
start planning on time
engage your employees
set up a budget and take care of the legal part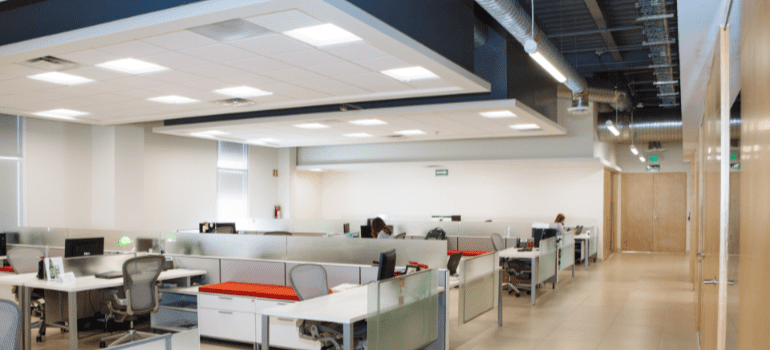 Finding reliable  movers is the most important part of a Manhattan relocation plan
According to statistics, you can do the whole small business move process in a month or so, unlike the corporate move that can last even up to one year. Maybe it is not the first step for everyone, but finding the right moving company to communicate all the necessary details is a crucial step in the process. Commercial movers Manhattan can help you a lot in your relocation process. The services are awesome here, but you can also start searching online to find the most suitable office mover for yourself. Make sure to invest enough time in your research. You should compare prices and services, obtain referrals, pay attention to users' comments. Just not forget that word of mouth is still the best option to find out everything you need about the company. When choosing, pay attention to moving insurance, permits and licenses, safety standards, etc. 
Start planning on time
For most people to start on time and reliable movers are the key steps. Basically, no matter what you choose as the first step, you will not make a mistake since both are equally important. So, if you have already planned on hiring movers Manhattan for the moving process, now is the right time to start planning everything else. To be honest, your relocation process should be almost flawless in order to avoid losing customers and money. Therefore, make sure to plan on time and set a moving date as soon as you figure out your key steps. In addition, creating a moving checklist can really help you with your organization and time management. On your list, there should be furniture, assets, and personal belongings you want to transfer.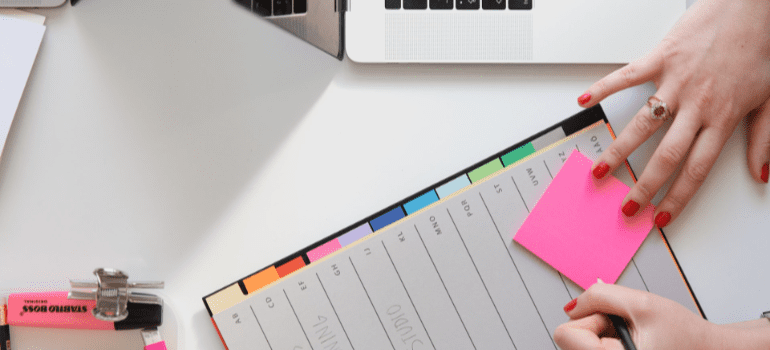 Engage your employees
Some people do not feel so good about engaging their co-workers. However, you need to be aware that your coworkers can help a lot with the moving process. This will also be helpful in order to avoid hiring someone at the last minute. That is why, it is useful that all of you together think about time, budget and organizing. Still, at every step of the way you need to be loud and clear that all this is on a volunteer basis. Usually, almost all co-workers want to participate. Make sure to spread tasks in accordance with their preferences because that way will be a lot funnier and easier. You should start by sending an email to the whole team and announce to them that you have plans to relocate your business.
Set up a budget and take care of the legal part
Moving your small business to Manhattan will definitely cost you a little bit. Of course, we all make mistakes, but just make sure to pay extra attention since this time small mistakes can cost you a lot.  So, basically what you need to know is the final moving price that includes all errands, responsibilities, and chores, before you can put the final price on paper. Movers will help you evaluate the situation of course. When they are building an estimate, they will advise on the size of the vehicle,  the tools,  and the number of movers you need. In addition, let's not forget the packing materials. When you mix up altogether, you will receive a final estimate of the moving process. Then, you need to pay attention to handling all your documents. After that, you will need to transfer all services to the new address and update all relevant parties.
As you can see, a Manhattan relocation process does not have to be so complicated. If you act on time, it will be a piece of cake. In addition to hiring the right office moving company, by paying attention to details, you will not regret it.  By investing your time in research, finding a reliable mover, engaging your colleagues, and setting up a budget, you will be just fine checking all the boxes on your Manhattan relocation plan. Have a safe journey and embrace the challenge!