Taking care of the place where you live needs to be one of your top priorities. That's why you need to take a lot of details into consideration and make sure to do the almost perfectly. Especially when you have a big apartment renovation in NYC. Thankfully, as we at Teddy Moving and Storage are one of the best moving companies NYC we'll be able to help you out. However, not just with moving, but with all the small details of this big task. Here are just some details to have in mind when you start your renovation.
Create a plan and timetable if you think about apartment renovation in NYC
When you want to organize your home and do some work on it, it's time to make a plan. It really needs to be foolproof as you want to make sure every detail is in it. Above all, by doing it so you will almost guarantee complete success. Start with the basics. Be it that you need fine art movers NYC or you can get some furniture out on your own, it's best that you take almost everything out of your home. Of course, it all depends on the size of the work you'll do. The more work there needs to be done the better your plan needs to be. And with this type of approach, we're sure that you'll have a smooth process and ensure that everything goes well from start to finish.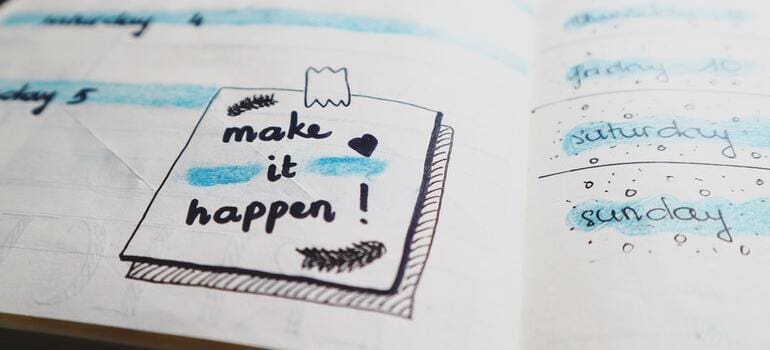 Assemble a team of professionals for all the work that awaits you
Above all, when you need help around your home it's best that you have a good team. And for an apartment renovation, you'll need the finest people handling your work. For that reason, it's always a good idea to get as many referrals and recommendations as you can. Be it that you need the help of movers Manhattan or electricians or other handyman services, it's best that you have a good team already assembled. By doing so, you will skip a lot of unnecessary headaches. The sooner you find the people you need the better and quicker the renovation will be.
Will you have a place to stay during the renovation?
Another important factor during renovating is if you'll have a place to stay. This also depends if you have some other real estate nearby. However, it doesn't need to be that complicated. Sometimes staying at your friend's house or booking a hotel for a week or two can do the job. However, you can count on our residential movers NYC to bring your belongings to your new place quickly and safely. You don't want to experiment and stay in your home while there's all the work getting done. Above all, when it's best for you to stay somewhere else for a while.
Budgeting is important for NYC apartment renovation
One of the most important things when renovating is budgeting. This will be a big limit for many, but when you know what you want, it's easier to create a budget that will completely fit your needs. By doing o, you won't have to break your bank in order to have all the work you need to be done around your home. Just make sure that you always keep things realistic and doable. Of course, there's always the option of doing some work after the renovation. That's why it's best to know your budget and work according to it.
You'll need certain permits to do some work on your apartment
Not everything is as easy as just starting to do some work around your home. For certain problems around your home that you want to fix you'll need permits. And especially in a big city like NYC, you will encounter a lot of paperwork. That's why a lot of people really wait for the perfect time to renovate. When you want to renovate your apartment in the City of New York it's best that you get as much information as you can. On top of that, it's also important to know a time frame. Especially for certain work that needs to be done. For that reason, pick up the phone and call the people in charge and find out just how much you'll have to wait in order to receive all the necessary documents.
Think about your neighbors moving as you will surely create some noise
If there are some negative effects when it comes to renovating it's the noise you'll surely make. For that reason, it's always best to inform your neighbors as soon as possible that there will be work done in your apartment. This won't stop them from hearing the noise, but it will at least keep them knowing that it will happen. Of course, make sure to do your work at reasonable times. Especially the hard work that will make some noise. This will be a small show of respect to the people around you. And when they need to have a NYC apartment renovation they will remember your actions.
It's smart to rent a storage unit for an apartment renovation
Having a lot of things around your home can be troublesome. For that reason, it's important to find the right place to keep them. Having an apartment renovation in NYC can be really huge at times. For that reason, it's very important to play everything and find the best solutions. And by renting a storage unit in NYC you get that extra space that you need. All your belongings will be safe and you won't have them around making too much trouble. This will really speed up the process and overall make it much easier to do.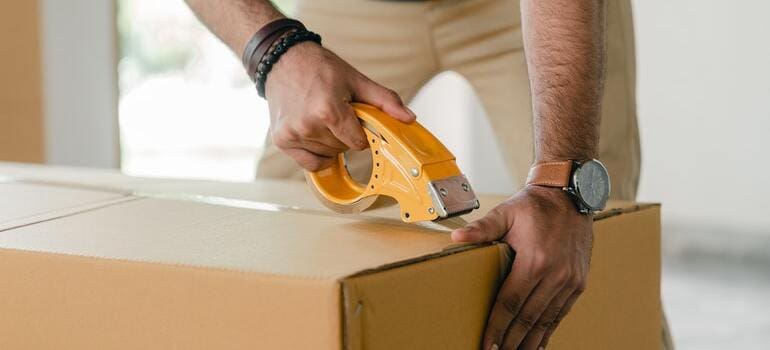 Making sure that everything goes with your apartment renovation in NYC is crucial. That's why we hope our advice will be more than helpful to you. There are many details that you need to have under control. For that reason, approaching this job detail by detail can be your way to success. However, it will surely require a lot of work and time. Above all, we hope that everything will go by smoothly and without unnecessary problems. Good luck and we hope you'll make your apartment the best place for you.