Hiring local movers Manhattan is usually the best way to make a relocation happen. While it's possible to DIY the move, professional movers may end up saving time and money in the long run. Especially when it comes to the safety of your valuable and fragile items. You may break the furniture or damage it if you don't know how to move it. While moving is usually a stressful occasion, moving to Manhattan is a whole different story. Manhattan relocations can often feel weird due to crooked staircases, narrow door frames, and old elevators. Follow these 5 tips for hiring reliable movers in Manhattan to keep your belongings from getting damaged.
1. Look For Recommendations
The best way to begin your search for moving companies Manhattan is by gathering recommendations from friends, family members, and coworkers. These people don't just give you advice on which companies to choose. They can also help you gather estimates for how much your relocation will cost. Also, they can also warn you about any problems they might've experienced with movers they've hired in the past. However, don't just gather recommendations from people you know personally. Use online reviews to figure out which companies offer the best experience to their customers. Sites such as Google and Yelp are both good places to check for reviews.
Also, make sure to verify all of your recommendations for moving companies using the Better Business Bureau. If the moving company has a number of complaints filed against them, you'll probably need to look for a different company.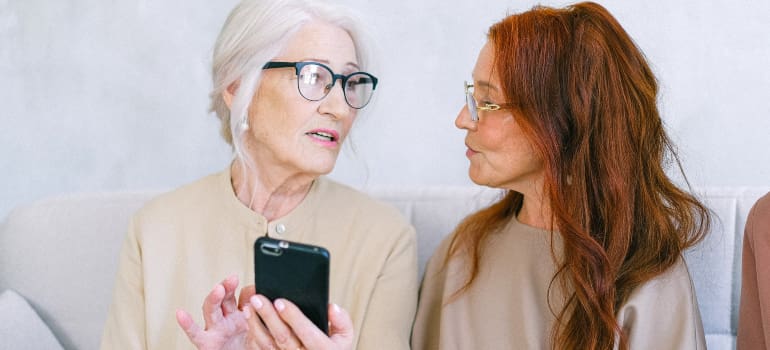 2. Gather A Lot Of Estimates
Really, there's nothing wrong with asking professional movers NYC for an estimate. Most usually offer free quotes and estimates. Don't ever feel tied down to one mover just because the representative you spoke with was a smooth talker, you have the right to get as many options as you'd like and pick the one that matches you best.
Basically, it's your belongings and property on the line. And you may end up with damages that need repairing. A lot of people are gonna testify that they've had terrible experiences with shady moving companies who didn't wanna compensate for blatant disregard of property and belonging. You don't want to end like that, so be sure everything is in writing. Don't ever accept an estimate over the phone call and instead ask them to email it if you you're not able to meet a mover face-to-face.
3. Ask About Inclusion and Insurance
When you're figuring out the details of your relocation, make sure you also ask some questions, and not just your mover. Needless to say, the moving company should ask important questions such as the parking at both your old and new homes, entry details including tight doorways or flights of stairs, etc. These elements might mean extra costs for your relocation and a professional mover will make sure they're included from the very start. Make sure you understand your quote and what's included in the price your mover gave you. Also, check about insurance coverage. No matter how careful your mover is, things happen from time to time. Make sure you're fully covered and that you understand the process should you need to file a claim.
4. Communicate with Customer Service
Just like in dating, a mover is always going to put its best foot forward to make sure you're going to hire them for your move. However, you need to remember that the first impression may not always be accurate. So making sure that you have a transparent and easy line of communication with a mover's customer service will give you an idea of how they do business.
A reputable mover won't find any issues with you asking lots of questions. This is because you have a lot more to lose than just a moving job, but the sentimentality and memories of your precious belongings and even the property you're moving out and into are important to you. A reputable mover knows this well and will be willing to communicate with you as many times as it's needed to give you peace of mind and assurances.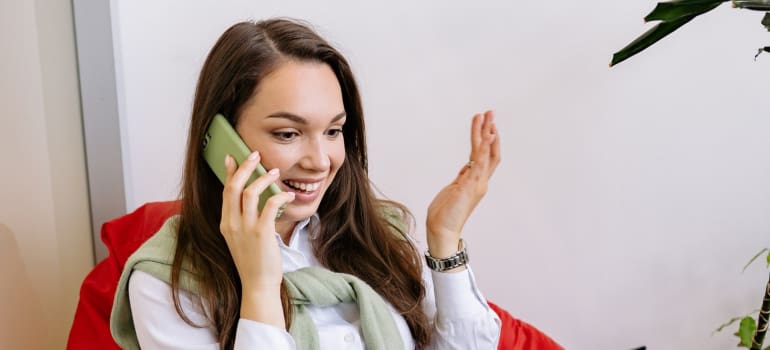 5. Avoid Large Deposits
Commercial movers Manhattan who have nothing to hide will not try to haggle for more than 10% of the quoted and agreed price. This is an industry standard all over the country. Not just in Manhattan. As the customer, you have a lot to lose in this business deal. With many other options you can choose from, you always have the option to take a mover off your list if you feel you're not getting a good treatment. But you also need to know that trust and respect go both ways. This means even if you come to a disagreement it doesn't give you the right to be demanding. Good movers have many jobs lined up and letting you go is also an option on their table, which is why smooth communication between the both of you is very crucial.
Tips for hiring reliable movers in Manhattan
We hope we've helped you with these tips for hiring reliable movers in Manhattan. It's not a secret that moving within Manhattan is difficult and you may need help from Manhattan residential movers. It involves small hallways, 5-floor walk-up buildings, and busy sidewalk traffic. You may have a hard time coordinating the move without ample experience driving a moving truck. For these tricky moving situations, hiring professional movers who are equipped to handle the task is often a good decision.