Every move takes a lot of planning. You need to consider every aspect of the relocation. Ask yourself why are you moving and think about what you want from the place you are moving to. New York City has a lot of great places that can accommodate all kinds of people. However, there are only a few that can satisfy everyone's needs. Here are some pretty good reasons to move to Dumbo Brooklyn. No matter if you are a bachelor or have a family, you will find everything your lifestyle needs. Some people go there to start a new job while others just want a change in their life and they are all satisfied with what they get.
Before we begin, every relocation has benefits
In case you are scared of the big change, keep in mind that it's only natural. People are always afraid of the unknown. That's a part of our nature. However, you should remember that moving has a lot of benefits. First of all, it's great for mental health. You get an opportunity for a fresh start. A lot of stuff that you didn't like before, like some of your habits or people around you, will disappear if you get that fresh start. Also, it's a great thing for your physical health. Such a big change will prevent you from turning into a couch potato because there will be so many things to explore. A new community also means new friends and a great chance to work on yourself. So, don't be too hesitant to call some of the best movers Dumbo NY has to offer and schedule a relocation.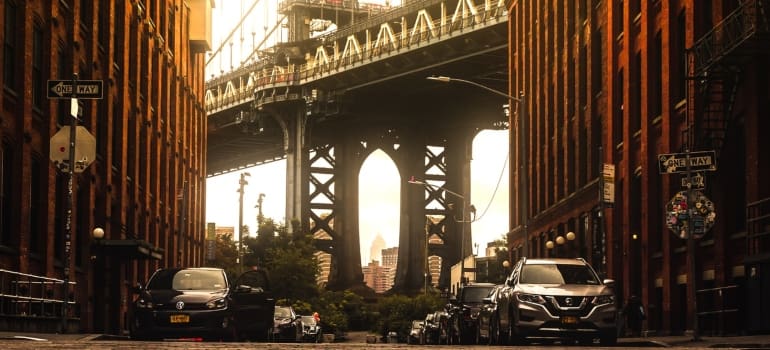 Dumbo is the creative center of Brooklyn
Dumbo is quite close to the river, so it's only natural for the artists to go here. They find a lot of inspiration in this place and stay as close as possible. Therefore, a lot of artists live in Dumbo and make it a creative hub of the city. There are so many art galleries that are flooded with tourists and other artists who come here to learn from the best. During the summer season, you might get lucky to witness a vast number of artistic events and that's one of the great reasons to move to Dumbo Brooklyn.
Once all the galleries started popping up around the place, some pretty nice indie book stores started opening right next to those galleries. People love a good book, especially if it's a lesser-known author that has a lot of potential. With lovely bookstores come bars specialized in craft beers and we all know how tasty those can be. Dumbo is the part of Brooklyn that is always filled with art and artistic lifestyle like soda shops, eclectic restaurants, chocolatiers, and artisan shops.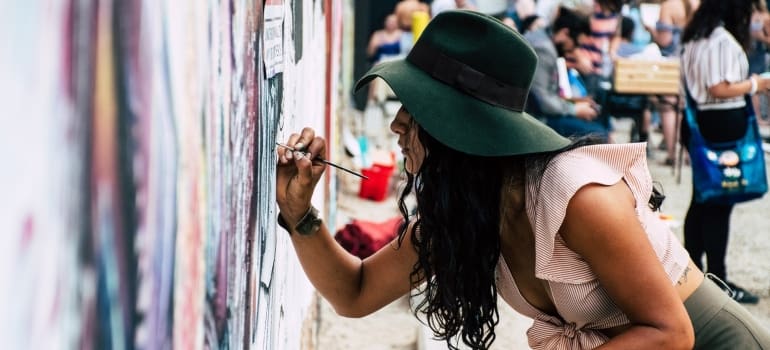 All of this makes Dumbo the frontrunner in the current Brooklyn renaissance. The ability to enjoy galleries, bookshops, craft stores and reinvent yourself without any obstacles is something quite rare in today's world. On top of that, Brooklyn is cheaper than other areas of NYC, as well as spacious. If you are looking for a quiet but lively place to move, you can call movers NYC and schedule a relocation because you've just found it.
Accessibility and location are reasons to move to Dumbo Brooklyn
One of the most important traits of any neighborhood is its accessibility. If it's not a very accessible place, people will easily lose interest. You don't want to spend more than an hour commuting if possible. That's why Dumbo is so good. It's in such a location that you can reach any destination in Brooklyn easily. You can do it using the subway, car, or a bike and it won't take you more than half an hour. The fact that it is so well organized makes it very attractive for students and working people. If you are in college, your college will be pretty close to you and very convenient. The same goes if you are working in an office.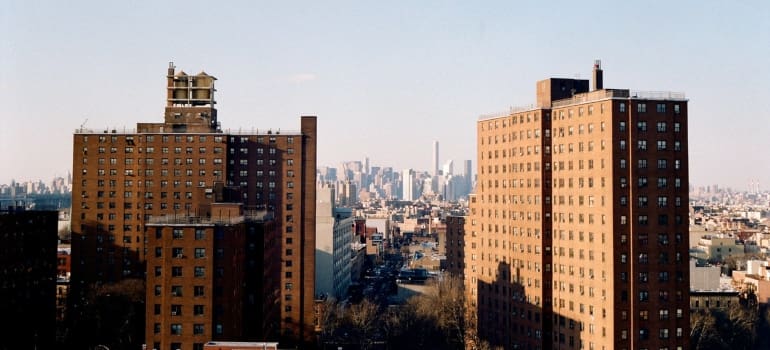 The location is just as important as accessibility. One of the main motives to move to Dumbo Brooklyn is also the reason real estate prices there are rising. A lot of people love to have a flat that is both close to the river and the park. The proximity of nature inside such a big city is real luxury so people will do anything to have it. Houses in this area have a magical view from the backyard. You can see a lot of green and the river and just enjoy a moment. So, if you plan to buy any property in Dumbo, you will probably profit by a lot. One could argue, buying property in Dumbo is a great investment.
Good food is also one of the reasons to move to Dumbo Brooklyn
Food is a big part of our lives and a lot of people consider it a lovely hobby to have. No city is a good place to live in if there are no places with good food. Well, Dumbo makes sure that Brooklyn isn't such a city. When it comes to food, Dumbo has a lot to offer. If you love food, don't hesitate to call local movers NYC and schedule a relocation. From lovely restaurants and bars which serve Mediterranean cuisine as well as many other types of cuisine all the way to high-end restaurants you would only visit for special occasions, Dumbo has it all. Sometimes it gets a bit overwhelming when having to choose between options.
As you can see, there are some really good reasons to move to Dumbo Brooklyn. You would be making a really good decision if you were to call residential movers Brooklyn right now and schedule a relocation. You will be moving to a lovely area with a lot of open-minded people. Diversity is one of the strengths of Dumbo so don't worry about blending in. You will be just fine. Just relax and enjoy the experience. There are so many attractions to see and places to explore that you will always have something fun to do.